In open letter published this weekend, public health researchers are calling on the Government to introduce a tax on sugary drinks.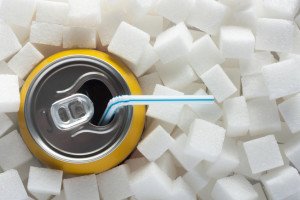 Citing a number of grim statistics on New Zealand obesity and oral health situation, the authors urge the Government to to bring in stronger measures.
"As a matter of urgency, we urge Cabinet to strengthen its plans to reduce childhood obesity and dental caries by introducing a 20% excise tax on sugary drinks in the forthcoming budget.
"The evidence, health professionals, and the public strongly support this measure, and current and future generations of New Zealand children will be the beneficiaries of this legacy."
The full letter and a list of signatories can be found on the the Public Health Expert blog.
The letter has been widely covered in the media. Examples include:
MSN NZ News: Govt won't be budged on sugar tax
RadioLIVE: Academics push for sugar tax
RNZ: Calls for sugar tax dismissed by Health Minister
Yahoo NZ News: NZ boffins scorn govt s sugar tax excuse
RNZ: Public health experts urge action on obesity
Newshub: Boffins criticise Govt's sugar tax excuse
Stuff.co.nz: Government not persuaded by health professors lobbying to introduce sugar tax
New Zealand Herald: Medical experts push for sugar tax