Writing on Stuff.co.nz* the University of Auckland's Dr Francis Hunter outlines the situation PHARMAC and the Government face over the melanoma drug Keytruda.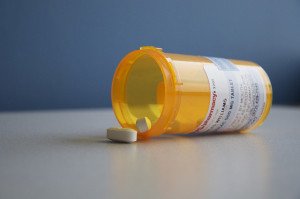 An excerpt (read in full here):
'Real, urgent' plight for melanoma patients hoping for better Keytruda funding
Pharmac's assignment of a low-funding priority to pembrolizumab (Keytruda) for advanced melanoma has brought cancer drug funding back to the centre stage of national debate.
Obfuscation from health minister Jonathon Coleman notwithstanding, the plight of metastatic melanoma patients in New Zealand is real and urgent. The single funded drug for these patients, dacarbazine, is a 1970s relic that provides marginal, if any, medical benefit. Eight sophisticated drugs have recently been developed for melanoma (cobimetinib, dabrafenib, ipilimumab, nivolumab, talimogene laherparepvec, trametinib, vemurafenib and pembrolizumab) yet not one is funded in New Zealand.
Pharmac chief executive Steffan Crausaz has said, "We're not quite sure how well [Keytruda] works in the long run, we're not quite sure if it really delivers on survival gains and also there's questions about affordability and other things."
Conflating the separate issues of the cost-effectiveness of Keytruda and its medical efficacy only serves to confuse the public and to frustrate healthcare professionals. The data already available from clinical trials definitively show that Keytruda shrinks tumours in a significant number of cases and increases the proportion of patients alive up to two years after treatment.
The longer-term survival data for which Pharmac insists on holding out will serve only to define the cost-benefit profile of the drug more precisely. They will not alter the calculation that, for many patients, the single best available treatment is Keytruda or its near-identical competitor, nivolumab. Given the high unmet need that metastatic melanoma represents in New Zealand, the case for granting temporary access to Keytruda, until nivolumab becomes registered and cost-effectiveness comparisons can be made, is very compelling.
Also published in print on the Catalyst science page in The Press, The Dominion Post, The Waikato Times and other Fairfax papers.  The opinion piece was originally published on SciBlog.co.nz.