AgResearch has been the focus of intense media reporting this week in anticipation of an announcement that the Crown Research Institute will be cutting research staff.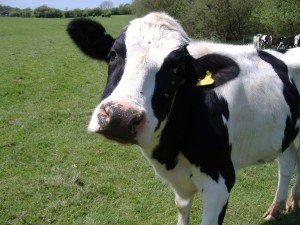 The government-owned research organisation yesterday confirmed plans to lay off 83  staff due to decreasing investment in some research areas, but will be hiring 27 for new roles – amounting to a net staff reduction of 56 research positions.
"AgResearch must balance shifts in our sector's research needs – and therefore revenue – with the need to respond to emerging science opportunities to maximise impact for New Zealand's pastoral sector," AgResearch Chair Sam Robinson announced yesterday.
"Declining R&D investment in some areas means that we are currently facing a significant and ongoing funding challenge in those areas. While both private sector and Government revenue is increasing in other areas, our net science revenue is forecast to be $5.3 million less for FY16 compared to FY15."
Coverage of the announcement includes:
Radio New Zealand: Scientists say AgResearch job cuts are inhumane
NewstalkZB: NZ 'can't afford to lose AgResearch jobs'
Radio New Zealand: AgResearch confirms 20% of staff to go
New Zealand Herald: AgResearch to slash 83 jobs as part of proposed restructure
3 News: AgResearch to cut 56 jobs
Waikato Times: Eighty-three jobs in the gun at AgResearch
The announcement comes after several days of speculation. Earlier in the week AgResearch confirmed it will be talking to staff this week about a proposal that impacts on its science staffing, but declined to comment further.
Independent commentators speaking to Radio New Zealand have suggested that up to 80 or 90 staff maybe affected.
Selected coverage from the week includes:
Radio New Zealand: AgResearch confirms job cut talks
NewstalkZB: Job cuts possible for AgResearch
NZFarmer.co.nz: New Zealand agriculture sector hit by job losses
MSN NZ News: Key defends government's research policy
3 News: Key defends AgResearch cuts
Otago Daily Times: Govt still backs Invermay relocation
3 News: AgResearch workers face anxious wait
The speculation has prompted press releases from a number of organisations including: the Green Party, Labour, the New Zealand Association of Scientists and the Public Service Association. Subsequent coverage has included editorial and analysis from a variety of sources, as well as reporting on reaction to the restructuring.
Examples include:
New Zealand Herald: Worry over AgResearch layoffs 
Radio New Zealand: AgResearch restructuring bungled – Labour
TVNZ News: 'Science in NZ will suffer' if AgResearch jobs get axed – union warns
Stuff.co.nz: Research cuts send negative signal to aspiring scientists
TVNZ News: Dita De Boni: We can splash the cash on pandas but we can't keep NZ scientists in jobs
Otago Daily Times: The AgResearch shambles
National Business Review: Expected 90 lay-offs at AgResearch 'pretty fatal blow' to research, says scientist Edmeades