A warmer world can expect more severe El Niño and La Niña events, bringing stronger storms, coastal flooding and erosion to the Pacific, according to a multi-agency study published this week in Nature Geoscience.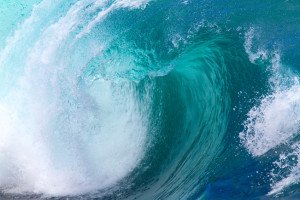 While sea-level rise is often touted as one of the major looming threats from climate change, little attention has been paid to other coastal hazards and how they will be affected by the predicted increases in the strength of El Niño and La Niña weather events.
Researchers from 13 different institutions, including the University of Waikato, analysed coastal data from across the Pacific Ocean basin from 1979 to 2012. The scientists sought to determine if patterns in coastal change could be connected to major climate cycles. Data came from beaches in the mainland United States and Canada, Japan, Australia, New Zealand and Hawaii.
The researchers concluded that populated regions on opposite sides of the Pacific Ocean basin could be alternately exposed to extreme coastal erosion and flooding, independent of sea-level rise, as El Niño and La Niña events increase in severity.
"This study significantly advances the scientific knowledge of the impacts of El Niño and La Niña," said Patrick Barnard, USGS coastal geologist and the lead author of the study. "Understanding the effects of severe storms fueled by El Niño or La Niña helps coastal managers prepare communities for the expected erosion and flooding associated with this climate cycle."
New Zealand coverage of the research includes:
New Zealand Herald: More La Nina events to bring bigger waves, coastal erosion
Otago Daily Times: Bigger waves for NZ from La Nina increase
3 News: La Niña hits Kiwi coastline harder than thought | NZNews | 3 News
Radio New Zealand: Climate events put NZ coast at risk | Radio New Zealand News