A promising melanoma drug has doctors and patient groups calling for the medicine to be funded by PHARMAC in New Zealand.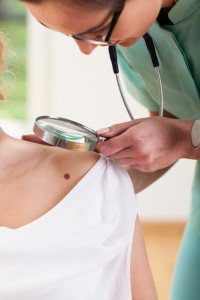 There has been a flurry of media coverage following a feature story about pembrolizumab on the current affairs show 3D.
The drug, marketed as Keytruda, helps the patient's immune system to fight certain types of melanoma. It is approved for use in New Zealand, but currently costs around $170,000 a year per patient, leading to calls for the drug to be funded  by medicines buying agency PHARMAC.
Melanoma New Zealand Board Member, Dr Rosalie Fisher, said in a media release that the latest clinical trial results showed the drug shrank tumours in the majority of patients not previously treated, and that there was no detectable cancer in 14 percent of patients at a median follow up of 15 months.
"These results are really exciting," she said. "In comparison the only funded treatment in New Zealand is chemotherapy, which is usually ineffectual and now considered obsolete by international standards."
Examples of media coverage include:
3D: Immunotherapy drug a game changer for melanoma patients
NewstalkZB: Melanoma sufferers could soon have revolutionary drug
3 News: New melanoma drug 'very effective'
New Zealand Herald: Revolutionary melanoma drug Keytruda stuns experts
3 News: Calls to fund breakthrough melanoma drug
Yahoo NZ News: Skin cancer drug hits NZ market