The most processed packaged foods are also the least healthy, according to new research examining hundreds of products sold in New Zealand supermarkets.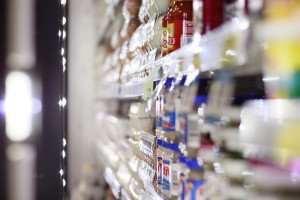 The authors of the study, published in the journal Public Health Nutrition, found that the large majority (83 per cent) of packaged products available fell into the category of  'ultra-processed.' These products also scored the lowest on a measure of nutritional benefit.
"This poses an unnecessary large exposure of unhealthy food products to New Zealand consumers and this study shows potential to create a healthier supermarket food environment," said Dr Wilma Waterlander, study author and postdoctoral researcher at the University of Auckland.
"Strategies could for example, include reducing the number of varieties of unhealthy ultra-processed food and to reformulate products to improve their nutrient profile."
The research has been covered by New Zealand media. Examples include:
Radio New Zealand: Most packaged supermarket food is unhealthy – study
Stuff.co.nz: NZ packaged food ultra-processed, unhealthy
New Zealand Herald:Ultra-processed food filling aisles