Climate change threatens to unravel the last 50 years of health gains, but also presents an opportunity to boost global health, say the authors of a new report.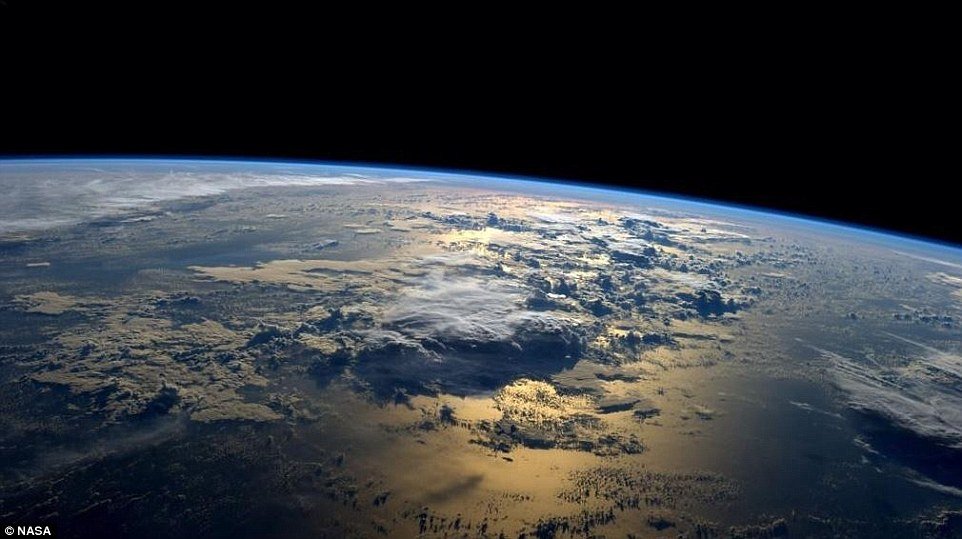 The comments come from the 2015 Lancet Commission on Health and Climate Change, a group formed to map out the impacts of climate change, and the necessary policy responses.
Their new report, published in the Lancet, clearly outlines the looming health threats posed by extreme weather, the spread of disease vectors, food insecurity and under-nutrition, displacement, and mental ill health due to climate change.
"Climate change is a medical emergency," says Commission co-Chair Professor Hugh Montgomery, Director of the University College London Institute for Human Health and Performance, in a media release.
"It thus demands an emergency response, using the technologies available right now. Under such circumstances, no doctor would consider a series of annual case discussions and aspirations adequate, yet this is exactly how the global response to climate change is proceeding."
However there is a silver lining, say the authors. The health benefits of climate mitigation and adaptation – from reducing air pollution to improving diet – represent one of the greatest opportunities to improve global health this century.
The Science Media Centre collected the following expert commentary. Feel free to use these quotes in your reporting. If you would like to contact a New Zealand expert, please contact the SMC (04 499 5476; smc@sciencemediacentre.co.nz). These comments are abridged, you can access the full comments expert contact details on Scimex.
Dr Alexandra Macmillan is a Senior Lecturer in Environmental Health at the University of Otago and Co-convenor of OraTaiao: The New Zealand Climate and Health Council. She comments:
"As a public health scientist and the co-convenor of the NZ Climate & Health Council it's exciting to see the new Lancet Commission report's findings and recommendations. The report describes in thorough detail the complex interplay between climate change and health, as well as the need for both government-led  and community-driven approaches to action that put human health and fairness at the centre.
"Climate change is the most significant health threat facing the world globally but well-designed action provides us with exciting opportunities to save lives, reduce illness and create a fairer society.
"New Zealand will not be immune from the negative impacts, which are already being felt in the form of greater frequency and severity of extreme weather events, ocean warming and acidification. These are already having direct impacts on people's health and wellbeing, as well as threatening the building blocks for good health –  people's houses, neighbourhoods, food sources and livelihoods.
"On the other hand, there are exciting opportunities in New Zealand for health and fairness gains from well designed climate action in areas such as transport, housing, energy and food production. New Zealand specific research has already demonstrated that health benefits from good climate policy can be accounted for in assessing the overall costs and benefits of climate action.
"As New Zealand takes it's place on the UN Security Council we are in a uniquely powerful position to demonstrate global leadership about climate change but we are increasingly being seen as climate pariahs on the world stage, with very weak commitment to an urgently needed new global agreement. This has been demonstrated by the government's latest discussion document about our emissions reduction targets in preparation for the next major UN talks in Paris. We have a strong responsibility as a wealthy country with high per person greenhouse gas emissions to demonstrate that the needed transition is possible.
"We also have all the tools to hand nationally to get us to a healthy, happy low-carbon society.  The missing ingredient now is not new technology but political will.
"Climate change is an issue of health, livelihoods and communities – New Zealand urgently needs to move away from policy-making that locates climate policy within the "environment" ministry and instead brings together all parts of government, with health and fairness at the heart of cross-party, cross-Ministry policies and legislation.
"All nine recommendations made to governments in the report could beneficially be taken up by New Zealand's government tomorrow. Of those nine recommendations, New Zealand is already making small-scale efforts in the right direction in low-carbon transport investment with recent announcements of investment in cycling and public transport (recommendation 4); investing in research to account for the public health co-benefits of climate change mitigation policies; (recommendation 6) and supporting renewable energy transitions in the Pacific (recommendation 7)."
Dr Rhys Jones, Public Health Physician and Senior Lecturer, University of Auckland, Co-convenor, OraTaiao: The New Zealand Climate and Health Council, comments:
"This report from the Lancet Commission on Health and Climate Change is important because it brings together evidence from a range of disciplines, but with a primary focus on human health. The key message is that tackling climate change is likely to be the greatest global health opportunity of the 21st century. That means that urgent action to move to a low (and, very soon, zero) carbon society is not just necessary to avoid the worst effects of climate change, but if done correctly it will be enormously beneficial for our health and wellbeing right now. In other words, action to rapidly reduce greenhouse gas emissions is a no-brainer – both globally and for New Zealand.
"New Zealand's contribution to international climate change efforts to date has been extremely weak, and in the context of this report our country's reluctance to act can only be seen as grossly irresponsible. Not only does it contribute to delaying necessary global action to prevent catastrophic climate change, it denies New Zealanders enormous opportunities to live healthier lives in a fairer society.
"The Lancet Commission report maps out a series of actions that will both minimise the threat of climate change and help us realise the opportunities to advance health and wellbeing. It makes it clear that the barriers to action are not technical or financial, but political. It is time governments, including our government, demonstrated leadership towards a healthier, fairer and more resilient future."