The latest reports from South Korea confirm that 16 people have died in an outbreak of Middle East Respiratory Syndrome (MERS).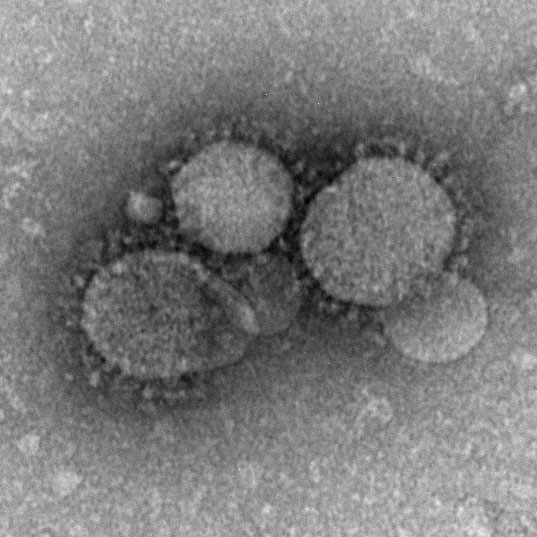 A review by the World Health Organisation has determined that the outbreak – which began last month – has been large and complex.
In New Zealand, the Ministry of Health is updating the health sector on this situation and providing clinical and diagnostic guidance to District Health Board clinicians and laboratories, and to Medical Officers of Health.
More information about the causative agent, the Middle East Respiratory Syndrome Coronavirus (MERS-CoV), is available here.
The Science Media Centre contacted experts for comment.
NEW COMMENT: Prof Kurt Krause, Director Webster Center for Infectious Diseases, University of Otago, comments:
"MERS-CoV is a pathogen from the coronavirus family and was first identified as the cause of an outbreak of respiratory illness in the Middle East in 2012.  A genetic variant of this virus was recently described as the cause of the ongoing outbreak in South Korea. MERS-CoV has at least two zoonotic hosts, bats and camels, the latter of which seems to be most responsible for human transmission. Human to human transmission can occur but current preliminary estimates suggest that transmission rates are not high. For example a 2014 study in the New England Journal of Medicine reported that 5% of household contacts of MERS-CoV patients became infected.
"The disease is capable of causing serious infection but it is known that many people are asymptomatic following infections with MERS-CoV. The current outbreak in South Korea appears to have peaked and involves 154 patients of which 19 have died. What's missing from these statistics is the total number of infections.  Overall MERS-CoV numbers are small compared to the annual incidence and death from diseases like influenza.
"Even so patients who travel to Middle Eastern countries should closely monitor their health and take steps to avoid contact with ill livestock and to be careful to limit exposure when visiting hospitals.
"The government is recommending that patients who develop cough, fever or other respiratory symptoms and who have recently travelled to the Middle East be in touch with their GP or health care professional and to call ahead before visiting a hospital or clinic. It's very important that health-care workers inquire about recent travel from all of their patients with these symptoms."
Dr Sue Huang, Virologist and Director of the WHO National Influenza Centre at Institute of Environmental Science and Research Ltd (ESR), comments:
"MERS-CoV does not appear to pass easily from person to person unless there is close contact. No sustained community transmission has been documented. There have been clusters of human-to-human transmission in healthcare facilities where infection prevention and control practices were not adequate. How MERS-CoV was transmitted from animals to humans is not completely understood, but camels are likely to be a major reservoir host for MERS-CoV and an animal source of infection in humans. However, it is not clear the exact route of transmission of the virus to human."
"Approximately 36% of reported patients with MERS-CoV have died. As of 15 June 2015, the South Korea outbreak showed roughly 10% (15/149) of mortality rate. The South Korea situation is probably a rapidly evolving situation and the rate may change as more information is becoming available. Overall, the population subgroups that were most vulnerable to the severe outcomes with the virus: were older people, those with weakened immune systems, and those with chronic diseases such as cancer, chronic lung disease and diabetes."
"So far, there is no evidence that this virus has the capacity to cause sustained person-to-person transmission in community, like the 2009 A(H1N1)pdm09 pandemic.  However, the South Korea situation with rapid increase of the MERS-CoV cases is concerning. Therefore, it is very important for the global community, including New Zealand, to increase the level of surveillance and preparedness for this virus."
Dr Siouxsie Wiles, Senior Lecturer in the Faculty of Medical and Health Sciences at the University of Auckland, comments:
"MERS (Middle East Respiratory Syndrome) first appeared in 2012 in Saudi Arabia. Most people have a fever, cough and shortness of breath. Some people also get diarrhoea and vomiting. Severe complications include pneumonia and kidney failure. MERS is caused by a virus related to the viruses that cause the common cold and SARS. Since 2012, there have been over 1,200 laboratory-confirmed MERS cases, the majority of them in the Middle East, including at least 440 deaths.
"Because MERS is a recent disease there is still a lot that isn't known about it. It's thought to be related to contact with camels and doesn't look like the MERS virus is able to spread particularly well between people. People with underlying medical conditions, like diabetes or chronic lung disease, seem to be more susceptible than healthy people. The incubation period is about 2-14 days and people aren't thought to be infectious during this time.
"The Republic of Korea is currently experiencing the largest outside of the Middle East with 150 confirmed cases and 16 deaths. This makes the death rate similar to SARS. The outbreak started a month ago when a business man returned from a trip to Saudi Arabia and three other countries. He didn't have any symptoms on his flight home.
"What is unusual in the South Korean outbreak is that the business man seems to have infected many more people than are usually infected by someone with the MERS virus. He may be what is called a 'super-shedder', someone who naturally sheds more virus. Another reason may be that in South Korea, people often visit more than one doctor when deciding where to get treatment.  The business man visited two clinics and two hospitals when he started to feel unwell, creating lots of opportunities to spread the virus to healthcare workers and other patients. It also seems he didn't tell anyone about his travel history so MERS wasn't suspected. So far officials have identified 44 hospitals where transmission has happened or a MERS patient visited before being diagnosed.
"The South Korean authorities are doing all the right things to stop the outbreak. They are quickly identifying people who may have come into contact with someone with MERS and monitoring them either at home or in hospital. They are also proactively screening healthcare workers to see if they have contracted the disease.
"With cases in South Korea and the Middle East, it is always a possibility that someone with MERS could arrive in New Zealand. Our health system can easily deal with diseases like this, but it's really important that people tell their doctor if they have recently returned from overseas.
"It's important to understand that what is happening in South Korea is not the same as happened in China when SARS first emerged in 2002/2003. It's thought that the SARS virus jumped to humans from palm civets and there was a delay of several months before the WHO were informed of the SARS outbreak and other countries put on alert. It was also many months before there was a big cull of palm civets to stop them being a source of more infections.  In South Korea, people with MERS are the only source of infection, and they are being quickly identified and isolated."
Dr Wiles has also written about the outbreak on her blog Infectious Thoughts.