Health authorities have approved the use of hemp derived medication Elixinol – on a one-off basis – to treat a coma patient suffering ongoing seizures. But does it work?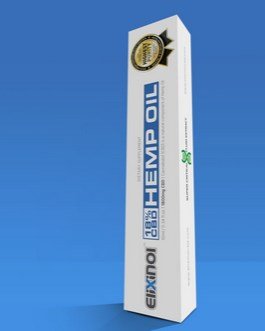 The drug was approved on compassionate grounds by Associate Minister of Health Hon Peter Dunne, to be administered by clinicians treating Wellington patient Alex Renton.
The Minister said that  "despite the absence of clinical evidence supporting the efficacy of CBD in patients with Mr Renton's condition status epilepticus, my decision relies on the dire circumstances and extreme severity of Mr Renton's individual case".
The Science Media Centre contacted New Zealand experts for comment.
Assoc Prof Michelle Glass, Head – Department of Pharmacology, University of Auckland, comments:
"The reports that we have seen in the media today strongly imply that the government has approved cannabis for the treatment of Alex Renton, it is important that people recognise that this is not the case.  What has been approved is oil made from industrial hemp, which is not marijuana, it is not a drug that will make the user experience any of the "high" generally associated with cannabis based products.  Instead, these are plants with a very high fibre content and a negligible THC content (less than 0.2%).  THC is the component of cannabis that generates a high.
"The use of high cannabidiol (CBD)  strains of cannabis or hemp have recently garnered a lot of public attention, particularly in pediatric seizure disorders such as Dravets syndrome, where there have been some dramatic results in individual patients (see the media coverage around Charlottes Web).  The strength of these individual results was such that the FDA awarded a pharmaceutical preparation of CBD – Epidiolex (from GW pharmaceuticals) orphan drug status, helping to drive the progress of clinical testing.
"These larger scale clinical trials are currently underway, and early reporting of the initial results looks very promising, with good seizure control being achieved and the drug being well tolerated, but it's important to note that these are still in quite low numbers of patients (around 150) and a limited number of seizure disorders, meaning it is difficult to generalise at this stage.
"The compound that has been approved for Alex Renton is not Epidiolex which is a pure 98% CBD oil – but Elixinol, this is reported on the manufacturers web site to be 18% CBD hemp oil, which to the best of my knowledge has never been tested in clinical trials – however, there are some anecdotal reports of similar products proving useful in seizure disorders.  There is even a suggestion from animal studies that less pure products with a range of plant based cannabinoids in them might be preferable to a highly pure product.
"This is really a tragic case, and given that this is a compound which appears to be well tolerated, it is certainly worth a try, we can only hope in the future that there will be stronger clinical evidence as to what composition and dose of medicine is most likely to succeed."
Dr John Ashton, Senior Lecturer, Department of Pharmacology and Toxicology, University of Otago, comments:
"There is some evidence that enriched CBD oil may help reduce seizures in specific kinds of hard-to-treat childhood epilepsy, but much of this evidence is anecdotal, and relies on parental reports. Controlled experiments have yet to be completed, though one product "Epidiolex" which is 98% CBD and produced by GWPharmaceuticals (who also make Sativex) is showing promising interim results in an ongoing experiment.
"However, there is no evidence that CBD can treat status epilepticus nor encephalitis, so this is uncharted territory. Also, the product Elixinol is an industrial hemp oil product, not from medicinal cannabis; hemp and medicinal cannabis are distinct variants of the same species. Elixinol only has 18-19% CBD, and contains a range of other compounds, and has not been tested in an kind of seizures under controlled conditions."