New Zealand researchers have identified several compounds which show promise in reducing methane emissions from cows and sheep.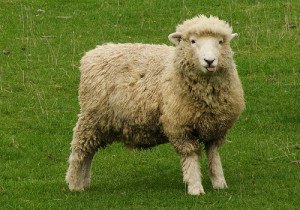 Methane emissions from agriculture are the largest contributor to New Zealand's greenhouse gas emissions, accounting for about one third of our total emissions.
This week researchers at the New Zealand Agricultural Greenhouse Gas Mitigation Conference announced that they had identified several promising compounds which could cut livestock emissions. The compounds inhibit the activity of methane-producing bacteria that live in the gut of sheep and cows.
Speaking to Radio New Zealand, Agresearch Principal Scientist Dr Peter Janssen said the results so far show impressive reductions in two-day trials in sheep.
"These initial steps are relatively short-term trials in sheep and they show that you get a reduction of methane between 30 to 90 per cent," he said. "It's a very exciting result but there's still a lot of checking to be done before you actually get something that a farmer can use safely."
New Zealand coverage of the results includes:
3 News: NZ methane emissions extremely high
Radio New Zealand: Methane inhibitor years from use on farm
NZ Herald: Kiwi scientists find ways to cut methane emissions by up to 90 per cent
Radio New Zealand: Methane find 'first step' in cutting greenhouse gas