A criminal threat to contaminate infant formula powder with the pesticide 1080 has been made public by authorities, who remain adamant that New Zealand milk is safe.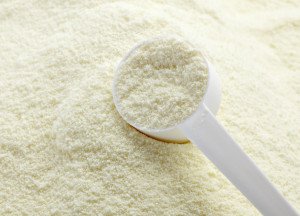 The threat was made public at a press conference yesterday where police and the Ministry for Primary Industries (MPI) outlined an extortion attempt aiming to stop the use of 1080 for pest control.
In November 2014, packages were sent to Fonterra and Federated Farmers, containing milk powder contaminated with 1080 poison. Accompanying letters threatened to contaminate infant formula with 1080 unless New Zealand stopped using the toxin for pest control by the end of March.
You can read more about the threat, and subsequent actions taken to protect New Zealand milk formula, on the MPI website.
The news has dominated the media overnight and this morning, with extensive reporting covering reaction from government, anti-1080 groups, farmers and business leaders.
Selected examples of the wide-ranging coverage include:
Radio New Zealand: Toxicologist says 1080 hard to detect in powder form
RadioLIVE: Milk poison threat a form of 'terrorism' – professor
New Zealand Herald: Formula threat: News travels across the globe
Otago Daily Times: Fury over formula threat
Radio New Zealand: 1080 threat, the latest
TVNZ News: Anti-1080 campaigner 'shocked, appalled, gutted, gobsmacked' at threat
3 News: Ban 1080 Party: Fonterra threat 'entirely inappropriate'
Maori Television: Parents concerned over 1080 infant formula threat
NZ Farmer.co.nz: Baby formula poison threat grinds Govt to a halt
New Zealand Herald: From parents to politicians, outrage at threat to baby formula
Additionally, press releases have been issued by many organisations including: New Zealand Government, the Labour Party, New Zealand First Party, Ministry For Primary Industries, New Zealand Police, Federated Farmers and Fonterra.