Unmanned aerial vehicles (UAVs) – also known as drones – have exploded onto the market in recent years, with potential applications ranging from scientific research to filming movies. However, the Civil Aviation Authority is concerned that the technological advances are flying ahead of current safety rules and will be introducing new rules to suit drones' increasing power and speed.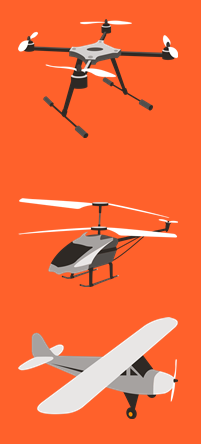 Coinciding with the announcement of coming regulations, the Science Media Centre held a joint media briefing with the Civil Aviation Authority (CAA) previewing the proposed rules and exploring the range of drone technologies being developed in New Zealand.
Listen to the SMC's briefing on drones to find out more.
Until now, most unmanned aircraft operations had been regulated by a rule designed for model aircraft, but (CAA) general aviation manager Steve Moore said that most drones can fly much faster, further, and higher than traditional model planes and helicopters.
"This can mean greater safety risks for airspace users, and for people and property. It's important we update the rules in recognition of those risks," he said.
The CAA will be announcing the new rules for public consultation on 4 December on their website and interested parties will have until 30 January 2015 to submit feedback.
Speaking at the briefing, researchers using drones for environmental and agricultural science welcomed the regulations.
The briefing has been widely covered in national media. Examples include:
New Zealand Herald: New rules for flying drones in New Zealand
Radio New Zealand: CAA to tighten use of drones
Stuff.co.nz: Drone owners beware
3 News: Drone rules set to change
3 News (video): New drone rules to favour recreational users
Waikato Times: Proposal looks at drone operators
Newstalk ZB: Aviation law changes for drone flyers
Yahoo New Zealand: New rules on their way for drones
Flight Global: New Zealand to introduce civil UAV regulations