An Italian court has overturned manslaughter convictions against six scientists for failing to give adequate warning of an 2009 earthquake that killed more than 300 people in L'Aquila, Italy.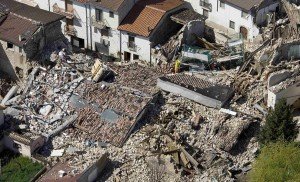 The 6.3 magnitude earthquake struck L'Aquila, in Italy's central Abruzzo region, on 6 April 2009, destroying tens of thousands of buildings and killing or injuring more than 1,500 people.
In 2012, seven seismology and engineering experts were sentenced to six years in jail after the court found them guilty of multiple manslaughter, on the basis that they made falsely reassuring statements before the quake
This Monday, after a month-long appeal trial in L'Aquila, that verdict was overturned by a panel of three judges which concluded that six of the seven had committed no crime.
However, the judges partially upheld some of the charges against one defendant, Bernardo De Bernardinis but downgraded his sentence to a two-year suspended prison sentence that will not lead to him having a criminal record.
The case had drawn wide condemnation from international bodies, who said the risk of litigation may deter scientists from advising governments or even working to assess seismic risk.
The Science Media Centre has collected expert commentary on L'Aquila scenario since the quake in 2009:
Read expert responses to the earthquake as it happened
Read expert responses to the trial commencement and read media coverage of the trial
Read expert responses to the manslaughter verdict
The overturned convictions have been covered in national media. Examples include:
Radio New Zealand: Italian quake convictions overturned
3News: Italy quake experts cleared of manslaughter
The New Zealand Herald: Italian appeals court clears panel in quake trial