The trial of six seismologists and an official in Italy in the wake of the 2009 L'Aquila earthquake has become the focus of media attention in NZ as the accountability of scientists is examined.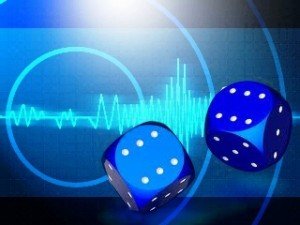 The Italian earthquake experts are being charge with manslaught following allegation that the misrepresented the risk of an earthquake following a swarm of small tremors in the city of L'Aquila in northern Italy.
Geological researchers around the world have spoken out against the trial with over 5,000 signing a declaration of support for the Italian scientists.
You can read more about the trial, and responses from New Zealand researchers collected by the SMC here.
The trial, which started this week, has received a great deal of media coverage in New Zealand, where earthquakes remain a subject of national interest following the tragic February 2011 Canterbury quake. Many local experts have been interviewed about their views on the trial and the broader issue of accountability after natural – and unpredictable- disasters.
Examples include:
TV3 Breakfast: Italian quake conviction would be 'outrageous' – academic
TV3 News: Are scientists guilty of manslaughter for not predicting quake?
Radio New Zealand: NZ scientists say Italian quake trial unjust
Press (and other Fairfax papers): Kiwi scientists join petition over quake trial
TVNZ News: Accused Italian scientists 'couldn't predict quake'
New Zealand Herald: Kiwi expert: Italy quake trial 'unjust'
Otago Daily Times: Italy quake trial 'unjust': Kiwi expert
NewsTalk ZB: Kiwis support seismologists on trial
Stuff.co.nz (blog): Should we prosecute quake scientists?