The Science Media Centre welcomes the newest member of the team, Laura Goodall, as Science Media Information Officer.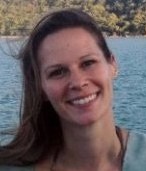 Laura has recently arrived from the UK where for the last few years she worked as a freelance science writer and editor. She was first critically appraised as a writer in 2007 – winning the runner-up prize at the UK's Daily Telegraph Science Writer Awards – and has since written for a wide range of audiences and publications, including Defra (the UK Government's Department for Environment, Food and Rural Affairs), the British Science Association, The Earth Times and London's Science Museum.
Alongside a Masters of Science in science communication from Imperial College London, she holds a Bachelor of Science in human genetics from the University of Leeds with a minor in Native American studies from the University of California, Irvine.
Aside from science, she's also passionate about photography, travel, environmental sustainability and indigenous issues.