As many as 108 HIV/AIDs researchers, scientists, health officials and activists are feared to be among the victims of Malaysian Airlines flight MH17 which crashed in east Ukraine earlier this week after allegedly being shot down by pro-Russian separatist rebels.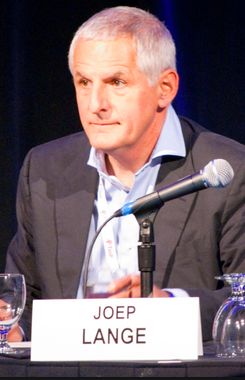 The AIDs researchers were on their way to the 2014 International Aids Conference being held in Melbourne.
The best known of the researchers is Joep Lange, the former president of the International AIDS Society and the executive scientific director of the Amsterdam Institute for Global Health and Development.
Our colleagues at the UK SMC gathered the following reaction from researchers:
Prof Peter Piot, Director of the London School of Hygiene & Tropical Medicine and former Executive Director of UNAIDS, comments:
"I am devastated that colleagues from the HIV research community were among those killed in the MH17 tragedy.  My good friend Prof Joep Lange was one of the most creative AIDS researchers, a humanist, and tireless organiser, dedicated to his patients and to defeating AIDS in the poorest countries.  Global health and the AIDS response have lost one of their great leaders. Joep and his partner Jacqueline will be dearly missed. My deepest condolences are with the families and friends of all those lost in this tragedy." 
Prof Andrew Phillips, Professor of HIV Epidemiology and Biostatistics, UCL, comments:
"Joep was a highly influential HIV researcher who made a huge contribution over the past three decades and those of us working in the field who knew him personally are feeling an enormous sense of loss of a much valued colleague."
Prof Robin Weiss, Emeritus Professor of Viral Oncology, UCL, comments:
"Not since the loss of Jonathan Mann and his wife on the sabotaged Swiss Air flight to Geneva 17 years ago has the HIV/AIDS research community suffered such a great loss."
Dr Jeremy Farrar, Director of the Wellcome Trust, comments:
"I am deeply saddened that Joep Lange, his partner Jacqueline van Tongeren, and other colleagues from the World Health Organisation and the HIV research community are reported to be among those killed in the MH17 disaster.
"Joep was a great clinical scientist, and a great friend of the Wellcome Trust who has long been a valued adviser. He was also a personal friend. He is a great loss to global health research. The thoughts and sympathies of all of us at the Trust are with his family and other families who have lost loved ones in this tragedy."