The latest report from the Growing Up in New Zealand longitudinal study, 'Now We Are Two', has delved deep into the not-so-private lives of the average toddler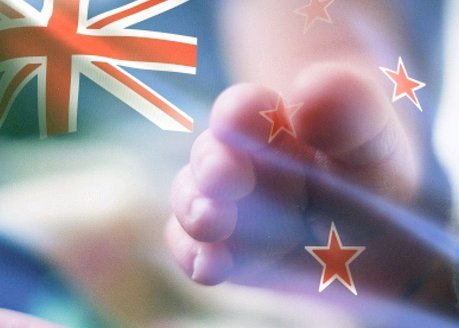 The report, released this week, provides new insight into the lives of two-year-olds in New Zealand – describing health and safety, emotional and behavioural development, and early learning of the nearly 7000 children that are part of this research project.
"Our third comprehensive report 'Now we are two' provides an overview of the milestones the Growing Up in New Zealand children have reached at this point, and the environment within which they live, learn and play. We are building an understanding of what has shaped our children's development and how their families are supported to help them reach their potential," says Study Director Associate Professor Susan Morton.
Some of the key findings in the report included
The personalities and skills of New Zealand two-year-olds
There is significant ethnic diversity within the cohort. One quarter of the Growing Up in New Zealand children are identified as Maori, 20% as Pacific, and one in 6 as Asian. Multiple ethnicities are also very common (almost half of the children).
Over 40% (around 2,500) of our children understand two or more languages at two years old. Te reo Maori was understood by 12% of children in the cohort, and we are looking forward to exploring the use of language further and how this may or may not impact with access to appropriate service and programme delivery.
We are starting to see that this new generation of children is a generation of digital natives. Around 80% watched TV or DVDs daily at age two, a greater proportion than the 66% who have had books read to them every day. One in seven had already used a laptop or kids computer system.
The health and safety of New Zealand two-year-olds
92% of children were fully immunised at two years of age.
Just under half of the cohort had had an ear infection and 14% a skin infection since they were nine months old; tummy bugs and chest infections were also common at this age.
10% of children had been told by a doctor that they have an allergy of some kind, with egg and dairy being the most common allergens.
Systems and supports for New Zealand two-year-olds
Half of the mums of the Growing Up in New Zealand cohort were not in paid work when their children were two, but almost all of the fathers were in paid work at this stage. On average, the mothers in paid work were working 29 hours per week.
Earlier reports from the study covered pre-natal data and the birth of study participants.
The reports finding have been widely covered in the media. Examples include:
Stuff.co.nz: Toddlers more likely to be plonked in front of TV
3 News: Study reveals how Kiwi kids are doing
TVNZ: Rates of hospital admissions high for Kiwi toddlers
NZ Herald: Wealth of insights in family research
Radio New Zealand: Screens shaping the toddlers of today