Hamilton residents participating in a local body referendum have voted overwhelmingly to resume fluoridating the city's water supply.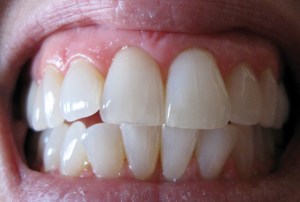 The referendum result saw 70 per cent of those who voted, 23,000 people, vote to have their water fluoridated. This follows a move earlier in the year by the Hamilton City Council to stop fluoridation of the water supply after councillors voted on fluoridation after hearing public submissions.
The referendum result mirrors that of a 2006 referendum which again saw around 70 per cent of voters opting to retain fluoridation.
The SMC gathered reaction from dental health experts. Please feel free to use these comments in your reports. Further comments will be added to the SMC website.
Dr Jonathan Broadbent, Public Health Dentistry Specialist and Senior Lecturer, University of Otago comments:
"The results of this referendum on fluoridation are a vote for science, public health, and less dental decay in Hamilton. As a public health dentist and researcher who is familiar with the body of evidence that supports the safety and efficacy of fluoridation, I am relieved to see the results of this referendum. Well done to the people of Hamilton, who have shown more common-sense than many of their own city councillors.
"If the Hamilton City Council's Fluoridation Tribunal and subsequent decision to drop fluoridation has shown anything, it is that the science literacy of many politicians is lacking. This group of local government politicians preferred the opinions of an activist group instead of the advice of their own District Health Board and national Ministry of Health. As we see from the results of this fluoridation referendum (as well as the previous one), the council even went against the wishes of the majority of the Hamilton voting public.
"Development of good evidence-based policy requires scientific input, particularly when turning research findings into policy. It was recently suggested by the Prime Minister's Chief Science Advisor that government-wide formal protocols should be established to guide policy makers in sourcing quality research-based advice, and that Science Advisors should be appointed to major government Ministries. I believe it also follows that when making decisions on issues of science or public health matters, local government politicians should also defer to the expertise of appropriate scientific and health authorities here in New Zealand."