Media attention has this week focussed on irradiated Australian tomatoes and capsicums which could be imported into New Zealand from next month, subject to approval by Food Safety Minister Nikki Kaye.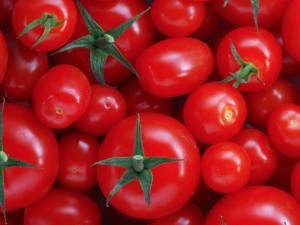 According to Food Safety New Zealand, irradiation of food is undertaken in 50 countries and is used to "destroy bacteria and pests and to extend the shelf life of food".
While irradiated food poses no health risks to consumers, does the irradiation process destroy the nutrient content of food? This week the Green Party MP Steffan Browning told the New Zealand Herald that irradiated tomatoes should not be imported into New Zealand because the irradiation process destroys vitamins and other nutrients in them.
The Science Media Centre asked scientists for comment.
Dr Peter Roberts, ionizing radiation expert and independent consultant and Dr Sophie Walker, scientist, National Radiation Laboratory comment:
"Mr Browning raises the question of nutrient destruction during the irradiation of fresh produce treated for phytosanitary (quarantine) purposes.
"In fact there is no reason for consumer concern; a point made repeatedly by scientific committees that regularly and impartially review the safety of irradiated food (for example the European Food Safety Agency in 2011). Radiation does not affect proteins, carbohydrates, minerals, fats and fibre even at dose 10 times the maximum allowed for fresh produce.
"However, radiation can reduce the levels of some sensitive vitamins significantly but only at doses above those allowed for fresh produce.
"Studies on Australian tomatoes confirmed that the loss of vitamin C and B-carotene, among the more sensitive vitamins, was minimal following irradiation. The losses are typically less than those sustained during storage. They are also less than the natural variation that may be found  between varieties and different harvesting conditions.
"FSANZ have calculated that irradiation of all tomato and capsicum production plus all the other 10 fruits that are permitted to be irradiated under Standard 1.5.3, would cause a reduction in dietary intake of no more than 2%, even in the worst case scenario of a loss of 15% of the sensitive vitamins in the produce.
"Mr Browning often refers to alternative methods of quarantine. These are generally considered more harmful to fruit quality. For example, cold storage treatment would require a 2 week period at low temperature which is not an ideal treatment for tomatoes."