UPDATED: New funding to combat rheumatic fever announced today will provide for free drop-in clinics for sore throat testing and treatment in some of the areas most heavily-affected by the disease.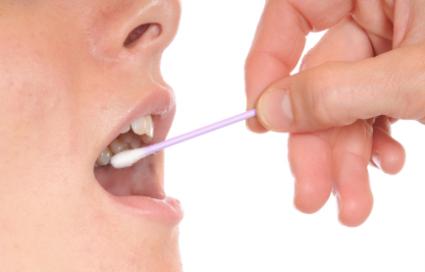 This builds on last year's scheduled roll-out of school-based swabbing services in seven high-risk regions. The $21.3 million funding programme (over four years) is aimed at:
free sore throat drop-in clinics in high risk areas (Greater Auckland and Porirua)
a health literacy campaign including home visits
$1.6 million into research on a rheumatic fever vaccine
Auckland-based healthy homes referral service
A full media release on the funding announcement is available here.
The Science Media Centre has rounded up the following reactions to the announcement from experts in public health and infectious disease.
NEW COMMENT: Professor John Fraser, Dean, Faculty of Medical and Health Sciences University of Auckland comments:
"I am personally delighted with this announcement. New Zealand continues to have appalling rates of rheumatic fever, a disease that has been virtually eliminated from modern economies and the difference between them and us is clearly better standards of housing and access to health care for at-risk kids. This announcement signals a very significant on-going support for a front-line attack through regular streptococcal sore-throat screening and antibiotic treatment in high risk communities.
"This is a direct intervention strategy, but will need to remain in place for a long time if it is to have any effect on reducing the overall carriage burden of Group A Streptococcus in our communities. My fear is that if the intervention approach is curtailed, the disease will come right back. Thus the addition of funding to support a longer-term Group A Streptococcal vaccine is a very welcome and timely addition to the strategy. Although relative small in comparison this initial funding supports developing potential vaccine candidates to a stage where they can be tested for efficacy in clinical trials. The government is to be congratulated for its unequivocal commitment to addressing what remains a significant health problem affecting our young Maori and Pacific Island children."
(disclosure: Professor Fraser is leading the group developing the trans-Tasman Group A Streptococcal vaccine project so will be a direct recipient of the funding outlined in the announcement)
Professor Diana Lennon, Paediatrics, School of Medicine, University of Auckland, comments:
"I think this is a very important package of new funds for rheumatic fever prevention, as well as the other infectious diseases that go on around it. Rheumatic fever is clearly a preventable disease. This disease went away a long time ago in the rest of the developed world.
"Crowding in houses is hugely important. Group A strep is a very infectious disease — half of siblings of a first case will have sore throat pharyngitis themselves. Of course, if your house is cold, you gather in one room to sleep. There's only a very small amount of money put aside for this [in today's funding announcement] and I think there's a very long journey ahead in that regard.
"The first strategy involves providing school clinics in very high density areas for rheumatic fever cases. To augment that we need the next stage, described in today's announcement, which provides care for kids outside of school — school is only in session 40 weeks of the year — and also ensures that sore throat services are provided in areas where rheumatic fever may be slightly less widespread but where kids are clearly not getting access to the primary care they need.
"Sore throat drop-in clinics are a very important follow-on initiative. Without them the progress of prevention is impeded and we won't see a difference.
"Health knowledge and health literacy is another very important step. 'Sore throats matter — sore throats need treatment.' Not enough families have been given this message.
"The vaccine programme is an exciting opportunity, but no quick fix. It's an important investment for the future and for New Zealand science. But it may take 5 – 10 years time to do the research, complete the trials and begin using it.
"We've got a long way to go with access to health care for disadvantaged kids and housing. These things don't happen overnight and we are starting from nothing. There's been an awful lot left undone for a very long time. We've really got no excuse."
Professor Michael Baker, Dept of Public Health, University of Otago, Wellington, comments:
"This pre-budget announcement about additional funding for rheumatic fever prevention is very good news.
"It is particularly positive that funding is going into addressing some of the causes of this disease, which are likely to include poor quality housing and household crowding in particular.
"Research we published in 2011 showed that rates of rheumatic fever were 23 times higher in neighbourhoods with the highest levels of household crowding, compared with the least crowded 20% of neighbourhoods.
"Even after adjusting for age, ethnicity, and income, there was still an association between the proportion of people living in crowded households and the risk of rheumatic fever.
"Most of the children getting rheumatic fever are likely to be living in rental housing.  The initiatives announced today would therefore be greatly strengthened if they could be combined with a housing 'warrant of fitness' for rental housing (as proposed by a number of authorities, including the Children's Commissioner's Expert Advisory Group on Solutions to Child Poverty).
"There are probably two major barriers that could limit the success of these rheumatic fever initiatives.
"The first is that reducing household crowding ultimately depends on having an adequate supply of affordable housing, particularly in Auckland.  To meet this need, New Zealand needs to embark on a large programme of social housing construction with a particular focus on Auckland.  Without that, household crowding is likely to remain or even increase regardless of referral and advice services.
"The second barrier is that we still know very little about the risk factors and disease processes that cause rheumatic fever.  These knowledge gaps are the focus of a current research funding round being managed by the Health Research Council.  This round had $3.2 million of funding and its scope includes research aimed at understanding risk factors and the role of housing conditions.
"Work to identify and trial a suitable vaccine is also very positive and will be of international importance.  However, it is likely to take a number of years before this initiative can potentially deliver a suitable vaccine for use in New Zealand."