Callaghan Innovation, the new "high-tech HQ" aiming to bolster the economic impact of the government's science and research investment, officially launched today at a breakfast event in Auckland.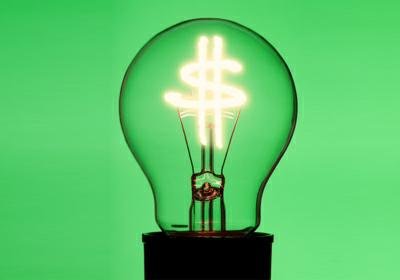 The new Crown Agency will aim to "help get New Zealand's most innovative ideas out of the lab and into the marketplace more quickly," according to background on the Ministry of Business Innovation and Employment's website.
In the run up to the launch, the Science Media Centre contacted a range of key players in the NZ science and innovation sector to assess their expectations of the new agency, asking:
In your view, what is the single most important thing Callaghan Innovation could do to boost private sector innovation in New Zealand?
Their responses are below. Feel free to use these quotes directly, or if you need help with contact details for follow up, you can reach the SMC on 04 499 5476 or smc@sciencemediacentre.co.nz
Prof John Raine, Pro Vice-Chancellor (Innovation & Enterprise), Head of School of Engineering, AUT University, comments:
"In this small country it is vital that we build much more collaborative behaviour  to better use limited resources to support product innovation and the growth of high tech export businesses. The single greatest thing that Callaghan Innovation could do to boost private sector innovation would be to use its own embedded engineering and science capability, in partnership with that of the universities, ITPs, other CRIs and industries, to catalyse a massive increase in the level of industry-demand-driven high technology R & D project activity in New Zealand."
Nick Gerritsen, Director of CarbonScape and Aquaflow, responds:
"Prove that the public and private sectors can collaborate in a World beating manner. Ultimate success will be measured by the establishment of a robust flow of innovation (private and public) – consisting of near/ medium/ long-term development – and proving on a repeatable basis, that New Zealand can work together to deliver this innovation to market and really put New Zealand on the map. After all our innovation sector is absolutely fundamental for New Zealand's sustainable economic future."
Greg Shanahan, Managing Director, TIN (Technology Investment Network), comments:
"In my view the  greatest thing Callaghan Innovation could do is to align the  NZ Science/R&D infrastructure more solidly behind the goals of NZ's technology led exporters.
"This will require a deepening engagement  and greater cultural alignment with these companies"
Prof Shaun Hendy, President of the New Zealand Association of Scientists, comments:
"I think that Callaghan Innovation will have to do two things to succeed. Firstly it must develop the science and technology that New Zealand's manufacturing sector will need in the decades to come. As Sir Paul Callaghan pointed out in his book, Wool to Weta, New Zealand has not put enough effort into the science that underpins high-value manufacturing. Callaghan Innovation represents a great opportunity to close the knowledge gap between New Zealand and the other advanced economies. Second, the organisation needs to develop effective new ways of bringing together researchers, entrepreneurs and businesses. New Zealand doesn't enjoy the benefits of agglomeration that Sydney or Tokyo do, so Callaghan Innovation will need to find scalable, smarter ways to make these connections. This will largely involve making better use of the information we already have about the innovation sector in New Zealand.
"We will be able to tell if Callaghan Innovation is on track in a year or two by whether it has been able to significantly grow the numbers of scientists and decrease the number of bureaucrats that work there."
Prof Kate McGrath, Director of the MacDiarmid Institute, comments:
"With a great CE and leadership team Callaghan Innovation and Callaghan Innovation (Research (Ltd)) have the capacity to ensure timely, appropriate working relations between science providers and New Zealand's High Value Manufacturing business sector providing critical solutions for today and profitable opportunities for tomorrow, creating connectivity and scale that will ensure a stronger more integrated sector.
Ken Erskine, ICE Accelerator and ICE Angels Director, THE ICEHOUSE, comments
"Rapid and effective commercialisation of local innovation onto the global stage is a key priority for our economy. I'm highly optimistic that the Callaghan Innovation will become a significant catalyst to realising New Zealand's true potential".