The release of a much-anticipated report into the oil and gas extraction technique 'fracking' has stimulated public discussion on the regulation of the mining process in New Zealand.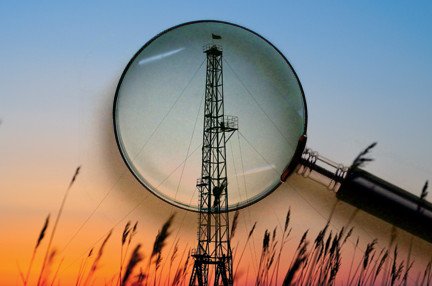 Parliamentary Comissioner for the Environment, Dr Jan Wright, yesterday released her report, Evaluating the environmental impacts of fracking in New Zealand: An interim report, which covers the background, environmental risks, current oversight and future implications of the use of unconventional techniques in oil and gas production in New Zealand.
Dr Wright's report did not call for a ban, but noted that more regulation and oversight in the industry is required. A further report from the comissioner is expected mid-2013 which will make formal policy reccomendations
Playback of a media briefing at the release of the report and further comments from independent experts are available here.
Numerous news and opinion articles have covered the report and many environmental and industry groups and local government bodies have issued press releases responding to the report. Examples of media coverage of the report includes:
New Zealand Herald (and other APN outlets): No need for fracking ban in New Zealand – Commissioner
Stuff.co.nz (and other fairfax Outlets): Worry over fracking – but no moratorium
Radio NZ: Report finds fracking safe if best practice followed
TVNZ News: Commissioner has 'significant concerns' about fracking
TV3 News: Fracking moratorium 'unjustified' – report
National Business Review: 'No red flag' on fracking, says watchdog
Newstalk ZB: Fracking found to be safe – Commissioner
Otago Daily Times: Industry says rise in fracking unlikely
Hawkes Bay Today: No to fracking ban in Hawke's Bay
Radio NZ: Greens renew call for fracking moratorium
Otago Daily Times: Fracking risks down to management: report
Newstalk ZB: Industry hopeful on fracking report
New Zealand Herald: Editorial: Qualified tick for fracking, sign better rules needed
TVNZ: Fracking to continue, but rules could be tightened
Idealog: Fracking gets the green light – for now
MSN NZ: Scientists say fracking not 100pc safe