UPDATED: Genetically-modified radiata pine trees have been destroyed at a facility in Rotorua operated by the Crown research institute Scion in what the research organisation has labelled a "blatant act of vandalism".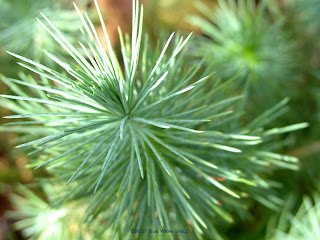 The 1-hectare field trial site contained 375 pine trees and those entering the facility cut through a perimeter fence and then dug under a second security fence, cutting the trees at root level and pulling them out of the ground. The two, 2-3 year GM experiments, were testing herbicide resistance and the reproductive development respectively.
Scion estimates the cost of the damage at $400,000 and that it will set back the experiments by a year.
The incident, which occurred over the Easter long weekend, comes as the Sustainability Council of New Zealand releases a report that claims the number of GM trials in New Zealand has dropped not because of tough regulation, but loss of funding and technical difficulties.
The SMC gathered comment from scientists. Please feel free to use these comments in your reporting. Contact the SMC to talk to the experts quoted below.
The President of the Royal Society of New Zealand, Dr Garth Carnaby, comments:
"What happened to this authorised experiment was just an illegal act.  Such vandalism is an expensive squandering of New Zealand's limited research funding, and essentially a police matter.
"By attacking this research project, the perpetrators have destroyed evidence that would inform public debate about GM technologies."
Barry Scott, Professor of Molecular Genetics, Massey University and former ERMA board member (1996 – 2000), comments:
"Vandalism of this kind is senseless, destroys years of work done by researchers and fails to recognise that New Zealand has one of the tightest regulatory environments on GM research in the world and that this particular experiment was being carried out under strict conditions imposed by ERMA to protect the environment.
"Given the very slow growth rate of pine trees this particular act of vandalism is even more damaging as it will take years of work to repeat the experiments and will impact on the career's of scientists and their ability to generate new scientific knowledge on pine trees that could potentially add economic benefit to New Zealand.
"What is particularly abhorrent about this act is the thinking by those involved that their rights and actions should take precedent over the rights of other individuals, in this case the scientific community, to carry out research that had been considered and approved by ERMA in a scientifically robust and transparent public process that took into account all the risks, costs and benefits of the work. A key component of the decision making process is the setting of controls and conditions under which the work could be carried out. This is good risk management practice. Scion were meeting these conditions and were legally entitled to carry out this research."
Simon Terry, Executive Director, Sustainability Council, comments:
"The destruction of Scion's trial of GM trees is regrettable and will not help build a strong social consensus on how to regulate outdoor GM activities.
"The Sustainability Council's work has focused on preparing detailed research reports on the regulation and economics of GMO adoption in New Zealand in the belief that societal preferences need to be expressed through sound regulation.
"Our latest work is focused on providing information to policy makers to inform a study into those regulations. Its key finding is that GM crops are not in New Zealand fields because developers cannot get sufficient support from food producers and consumers, not because the law is holding them back.
"It is understandable that GM researchers are upset by the trees' destruction, but John Hickford's comments are unhelpful. The Sustainability Council does not condone or advocate the destruction. Posing such questions about researchers who hold a different view to Hickford is no way to promote reasoned and informed debate on how the regulations should be framed."
Associate Professor Jon Hickford, Lincoln University, President of the New Zealand Institute of Agricultural and Horticultural Sciences, comments:
"Sustainability Council Executive Director Simon Terry and the Sustainability Council made no mention of 'wanton vandalism' of research trials as a reason as to why NZ scientists are not keen to pursue GM research.
"What Simon and likely the vandals in question, have failed to grasp, is that GM research is occurring at a heightened pace elsewhere in the world. In just one database that I screened, there are over 105, 000 international refereed scientific publications that use the word 'transgenics' at some point in their text and over 46,000 use the wording 'genetically modified'.
"GM is a major area of research internationally, but one that NZ is apparently not allowed to be involved in. While we might think we can bury our heads in the sand and not be involved in GM research, this is unlikely to convince anyone outside of NZ.
"It will quite obviously further damage the morale of scientists, who as a professional group are demonstrably poorly paid and who suffer poor job security as well.
"Questions for organisations like the Sustainability Council and "GE-Free NZ", might include whether they actually condone this wanton vandalism and if they would recommend this as a valid course of action for anyone who doesn't like any other aspect of state-funded and extremely heavily regulated scientific research in NZ?
"Internationally we now have in excess of 160 million hectares planted in GM crops and in 29 countries if one is to believe the ISAAA. One might also ask whether the vandals, the Sustainability Council and GE-Free NZ aren't all swimming against an over-powering tide of support for GM?"
Associate Professor Euan Mason, of the School of Forestry at the University of Canterbury, comments:
"Tree breeding in the forestry sector has been conducted along traditional lines until recently, selecting and amplifying frequencies of traits that already exist within populations of trees. Even clonal forestry has used pre-existing traits, and so genetic engineering (GE) research is a new development in the sector.
"GE is thought to have environmental benefits and risks as well as financial benefits and risks. Environmental benefits might include the potential to control exotic pests such as possums or stoats, while environmental risks might include the release of organisms that are resistant to herbicides that later prove to be weeds in some circumstances.
"Financial benefits include the use of plants that are easily managed because of resistance to herbicides or plants with valuable features such as vitamin enriched vegetables, while financial risks involve such things as reduced demand for produce from New Zealand if we use GE when buyers think that GE might be harmful.
"Regulations do not allow use of genetically engineered organisms outside of carefully contained research facilities in New Zealand, and research conducted at Scion complies with the law. If GE is found to present minimal risks of harm to New Zealand then deployment may eventually be allowed and researchers should be able to prepare for such an eventuality without fear that their experiments might be vandalised.
"Delaying research until widespread use of GE is allowed would place New Zealand at a disadvantage compared to countries that permitted research into GE. It is unfortunate that the experiment was destroyed. If people disagree with genetic engineering research under strictly controlled conditions then the proper course is to present their arguments in a rational way and seek to change the law."