The lead author of research which revealed New Zealand's dramatic rise in infectious disease talks with Nine to Noon's Kathryn Ryan on Radio New Zealand.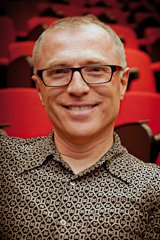 Prof Michael Baker, University of Otago, Wellington, is lead author of a study, recently published in the leading medical journal Lancet, which found that acute hospital admissions for infectious diseases in New Zealand have increased by over 50% in the last two decades. Their research also found significant ethnic and economic inequalities in the rates of infectious disease for different groups.
Talking to Radio New Zealand (interview embedded below), Prof Baker explains his research and why now is the time to act to reverse this disturbing trend.
In an article published alongside Prof Baker's research in Lancet, the journal's editors said:
"The apparent widening of long-standing health disparities based on economic position and ethnicity in a country that has repeatedly tried to narrow differences is disappointing and prompts questions about the effectiveness of current policies for health equity."
"Disparities have changed little for either the Maori or for Pacific peoples (who together constitute a fifth of the population in New Zealand) in the past two decades. More effective solutions are needed."
Further details of the research and expert commentary are available here, and a round up of media coverage can be found here.