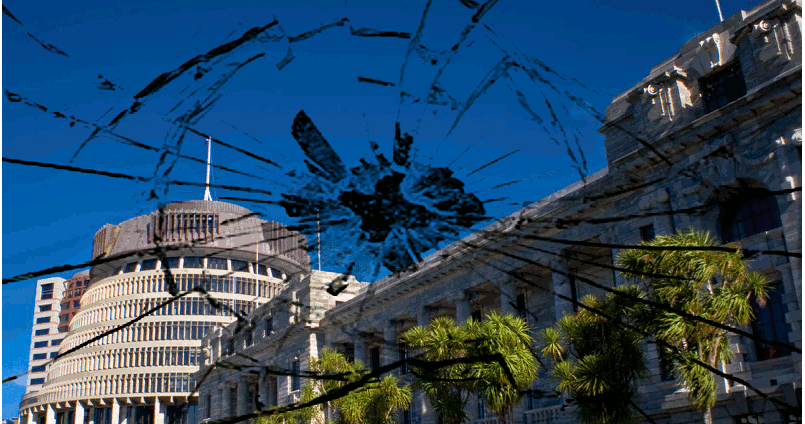 An announcement from the Wellington City Council  that it will be examining the city's earthquake resilience has received wide media coverage just days before the anniversary of the February 22nd Christchurch quake.
In press statement released today, the Wellington council announced that a report to be considered by  the  Strategy and Policy Committee next week highlights the need for earthquake resilience.
Key areas of interest covered in the report include:
there are around 435 buildings assessed to have unreinforced masonry (URMs) in Wellington City
166 of these URMs are heritage listed
the cost to strengthen all URMs to a higher level of New Building Standard (e.g. 67% NBS) equates to about half of their current capital value
most major routes in and around the CBD have concentrations of earthquake prone and potentially earthquake prone buildings alongside
the economic impact of a Christchurch scale event on Wellington would be in the area of $37 billion. This is based on the quantum of known costs from Christchurch and a potentially greater scale of economic disruption for Wellington due to major infrastructure and network damage.
A copy of the full report and appendices can be found on the meeting agenda page for the Strategy and Policy Committee.
The Dominion Post has made available  interactive maps from the Greater Wellington Council detailing strategic routes, building and construction types, and heritage buildings.
Media Coverage:
Radio New Zealand: Wellington town hall to close for quake strengthening
TVNZ News: Major Wellington quake could cost $37b
New Zealand Herald: Cost of a major Wellington quake? $40b
Otago Daily Times: Capital quake could cost country $40 billion
Dominion Post: Quake fear: No way in or out