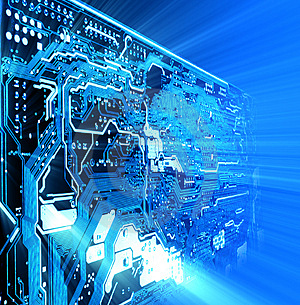 In an article for Computerworld, Sarah Putt quizzes the new Minister for Science and Innovation, Steven Joyce, on how the Ministry will be nurturing the 'science ecosystem', and what he thinks about IT in schools.
An excerpt (read in full here):
Expecting an ROI from the Ministry of Science and Innovation "too simplistic": Joyce
The assertion that the $700 million a year spent by the Ministry of Science and Innovation should be subject to a return on investment, is "too simplistic", says the minister in charge Steven Joyce.
Joyce was responding to a comment made by Orion Health CEO Ian McCrae, in which McCrae said that the country is not getting "good value whatsoever" from taxpayer funding of the MSI. "I think $600 million of it is spent to keep some research people happy… maybe it's very harsh but we should at least know what return the country is getting on that investment," McCrae told Computerworld last month.
But Joyce says McCrae's suggestion is "too simplistic".
"I think you could do that (an ROI) over the long term, but the reality is, in the case of public science and, if you like, what they call 'frontier science'… this is by definition activity that is in the too early stage for private firms to do. So every government in the world has taken responsibility for doing a public science investment to encourage the science sector to have that opportunity to innovate, which can then be commercialised with the assistance of private firms," Joyce says.
Joyce says that New Zealand's public spend on science innovation is "not far below the OECD average", and the challenge is to ensure that taxpayer investment doesn't crowd out private investment. "The answer for the government is to look at where the market failure occurs and where it needs to assist to incentivise certain things."