Prominent scientists — including a New Zealander who is one of the world's leading virologists — have published commentaries on whether American biosecurity experts were correct to call for suppression of details of Dutch-based research that created a potentially lethal strain of birdflu (H5N1) potentially capable of killing 50 percent of the people it infects.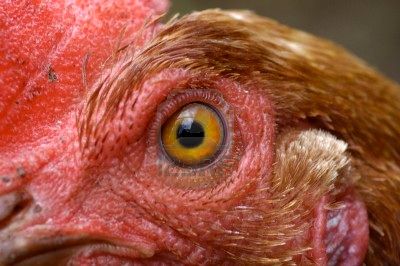 The commentaries in the journal mBio included one by New Zealander Professor Robert Webster, an influenza expert at St Jude's Children's Hospital in Memphis, Tennessee, and a consultant to both the World Health Organisation and the US National Institute of Allergy and Infectious Diseases. He said: "The question before the scientific community is how to preserve scientific openness while minimising risk to the public".
Professor Webster's laboratory tracks emerging new flu viruses and guides the development of flu vaccines to stop them. His work is vital to meeting the yearly challenge of stemming the seasonal flu epidemics which circle the globe.
The journal, published by the American Society for Microbiology has also canvassed whether the biosecurity recommendations were necessary and what role biosecurity considerations should play in the dissemination of research findings.
The US National Science Advisory Board for Biosecurity (NSABB) is expected to today explain how it decided late last year to recommend "that two scientific papers describing research that created strains of bird flu potentially transmissible in humans should be published only if key details are omitted," for fear "that terrorists or hostile nations could learn how to cause a pandemic.
A New York Times science editorial writer, Philip Boffey, has predicted the NSABB document is unlikely to settle the argument, as it fails to deal with the "even greater risk" should the virus escape or be stolen from the laboratory.
And Professor Vincent Racaniello of Columbia University, says in mBio that such redaction would undermine modern scientific publishing. Adapting viruses to living in lab animals is actually a common strategy for reducing their suitability and virulence to human hosts.
Professor Webster says that suppressing scientific knowledge was in the public interest in this instance, but that so-called dual-use research will continue to raise many questions about where to draw the line between freedom of information and public safety. He points to an urgent need for general guidance and indicates an international panel could consider approaches to promoting research while maintaining biosecurity.
Later in the week, the Emerging Infectious Diseases & Microbiology Discussion Group of the New York Academy of Sciences will also canvas the key issues.
Log into the SMC Resource Library to access the editorial and commentaries.
The Science Media Centre is gathering comment from New Zealand experts on the issue.
Comments gathered earlier from Dr Siouxsie Wiles — Auckland University's HRC Hercus Fellow at Molecular Medicine & Pathology — are available here.
Barry Scott FRSNZ, Professor of Molecular Genetics and Head of Molecular BioSciences at Massey University, comments:
"While there is considerable uncertainty around whether the results obtained in ferrets will translate to humans the scientists were concerned that if such transmissibility could occur in humans then the global risk to human health would be very difficult to manage. Racaniello dismisses the arguments as "a severe case of scientific hubris".
"He does raise some good points about how unlikely such an event might be to occur. Despite these criticisms the NSABB in weighing up the risks associated with the alternative usage of this scientific information decided to take a cautionary approach and restrict access to key scientific information, in particular the amino acid sequence changes that enhance transmissibility.
"As Webster, an ex pat, notes, the decision is reminiscent of the 1975 self imposed decision by the scientific community to put a moratorium on the use of recombinant DNA technology until working guidelines and practices were established to manage the risks. But in this case there is not universal acceptance of the approach been taken. Both Klein and Webster point out that the globe is ill prepared for an outbreak of a highly transmissible strain of H5N1 and therefore advocated this precautionary approach. This seems to be a wise decision at this point in time.
"Even without the key methodology the publications by the Fouchier and Kawaoka groups will be of considerable interest to the scientific community and bring greater awareness to the scientific community of dual-purpose research. It is very important at this juncture that public safety is not compromised by expediency in revealing all the information. The decision appears to be a wise one."
Professor Scott's comments are available in full here.