The Green party has called for the Ross Sea in Antarctica to become a marine protected area, in the wake of several fishing vessels running into strife in the region.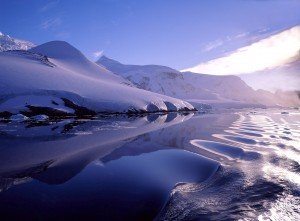 Korean vessel Jung Woo 2 was evacuated on Wednesday in the Antarctic Ross Sea following a fire which broke out aboard ship. It has been reported that three crew members died in the fire.
Today the Green party issued a press release calling on the Government to close off the Ross Sea – a prime location for catching highly valued Antarctic toothfish – as a Marine Protected Area.
"In little over a year three fishing vessels – the Jung Woo 2, along with the Sparta and Number 1 In Sung which sink with 22 lives lost – have come to grief in the Ross Sea," Green Party Oceans spokesperson Gareth Hughes says.
"This pristine environment must not be put at risk by old, single-hulled unsuitable fishing boats like these"
The Green party's views echoed those of esteemed conservation biologist Prof Steven Chown, who made a similar appeal during a visit to New Zealand last year.
Speaking to the SMC in September, Prof Chown said:
"The whole Southern Ocean is already being exploited – there is exploitation of toothfish. But (New Zealand's) Ross Sea area really could serve as an example.  It hasn't been heavily fished yet and its fish stocks are in good order.
"I think that is an area that could really be set aside as an ecosystem that is free of direct human intervention as is possible, given our global changes to the environment. I really think that would be a good thing to aim for. Of course, there is a fishery industry there, and by all accounts it's worth about $US50 million or so – that's really not a large amount of money.
"Wouldn't it be good, if maybe NZ said: `We have to do this' and again led the way?  You have a long record of leading the way on issues such as human rights, so why not lead the way here?"

Media coverage of calls for Ross Sea to be protected:
New Zealand Herald: Toothfish scramble 'too risky'
TV 3 News:  Block off the Ross Sea: Greens
Radio New Zealand: Ross Sea 'should be made marine reserve'
Press (and other Fairfax papers): Korean fishing boat tragedy a 'wake-up call'