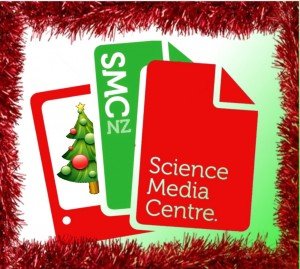 Merry Christmas and a happy New Year from the Science Media Centre!
We would like to thank all the scientists, journalists and others who have worked with us over the past year. We wish you a safe and happy holiday period.
We will be taking a brief break over the holiday period, returning on the Monday the 9th of January. If you have any urgent queries you can reach SMC Manager Peter Griffin on 021 859 365.
Seasons Greetings,
Peter, Dacia, John & Kent
The Science Media Centre team.