Staff
Peter Griffin – Director
BCS (Journalism), MA (creative writing)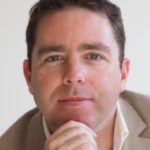 Peter Griffin is Director of the Science Media Centre and the founder and editor of Sciblogs. Prior to founding the SMC, he was Technology Editor of the New Zealand Herald and spent nearly eight years covering business and technology for the paper as a reporter and columnist, winning numerous awards. He was the technology columnist for the Herald on Sunday and a commentator for TVNZ, Radio New Zealand and Radio Live while as a freelancer he wrote widely on technology for magazines such as PC World, Idealog and the New Zealand Listener. In 2005 he relocated to Wellington to complete a masters degree in creative writing at Victoria University's Institute of Modern Letters. Peter was the 2012 Fulbright-Harkness Fellow and undertook research in the US looking at centres of excellence in public interest journalism.
Dacia Herbulock – Senior Media Advisor
BA Hons (East Asian studies; Languages: Chinese, French), Diploma in Te Ara Reo Māori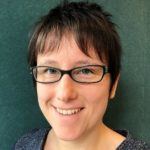 Dacia Herbulock helped launch the Science Media Centre and has shaped the direction of the SMC as a core member of its team since 2008. Prior to this she worked in radio, film, television and science writing in the US, China and New Zealand, most recently at Radio New Zealand, where she was science features producer and presenter. She ​designs and leads Science Media SAVVY, a national programme of training workshops and events that encourage more effective communication between researchers, media and the public.
Dr Sarah-Jane O'Connor – Media Advisor
BSc Hons (Ecology), PhD (Ecology), Postgraduate Diploma in Journalism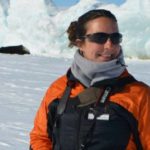 Before joining the Science Media Centre in July 2016, Sarah-Jane worked in both science and media. After finishing a PhD in ecology at the University of Canterbury, she retrained in journalism before working for Fairfax Media for two years. As a reporter with The Press, she covered a range of topics including science, health and environment based first in Christchurch then as a sole charge reporter on the West Coast. Her PhD was an ecological and genetic study of the seed dispersal of matai, with a focus on which birds and mammals dispersed or predated seeds in fragmented forests on Canterbury's Port Hills.
Tessa Evans – Media Coordinator
BSc (Chemistry), MSc (Chemistry)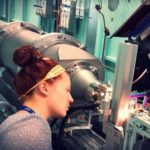 Tessa joined the SMC in October 2016, coming from Australia where she had been presenting forensic science workshops to high school students. A Kiwi by birth, Tessa majored in chemistry at Victoria University before heading to Australia to complete her MSc in chemistry at the University of Melbourne. While her research focused on the wettability of coal dust, Tessa has also done some work for an aquatic ecology group looking at blue carbon ecosystems. Along the way, Tessa has also delved into science media, interning at Australian website The Conversation and serving as an editor on the online science magazine Lateral.
Science Media Centre Advisory Board
Dr Gavin Ellis (Chair)
Senior Lecturer in Political Studies, University of Auckland
Gavin Ellis retired in 2005 as editor-in-chief of the country's largest daily newspaper, the New Zealand Herald, after a 40-year career in journalism and media company management. In 2005 he received the Commonwealth Astor Award for contributions to press freedom. He lectures part-time at the University of Auckland where he is also completing doctoral studies.  Gavin is a trustee and executive committee member of Asia New Zealand, a national council member of the Council for Security Cooperation Asia Pacific (CSCAP) and an associate of the New Zealand Institute of Management.
Professor Michael Baker
Professor of Public Health, University of Otago Wellington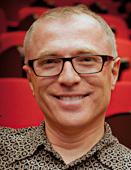 Professor Michael Baker is a public health physician and professor at the University of Otago, Wellington. His research interests include the health effects of household crowding, home injuries, homelessness, seasonality of disease, climate change, pandemic influenza and how it can be contained, infectious disease epidemiology, and emerging infectious diseases. In 2013 Michael was awarded the HRC Liley Medal for his contribution to the health and medical sciences.
Professor David Bibby 
Professor and lecturer, Victoria University

Professor Bibby has had a long career in the New Zealand science system starting with the Department of Scientific and Industrial Research in 1975 where he helped establish a research group in zeolite chemistry that supported the development of the Mobil methane to gasoline plant in Taranaki. At Industrial Research Limited, he managed a major culture change towards commercial research and later as Dean of Science and Pro-Vice-Chancellor for Science, Architecture and Design at Victoria University. He continues to lecture at Victoria University.
Dr Andrea Byrom
Senior scientist, Landcare Research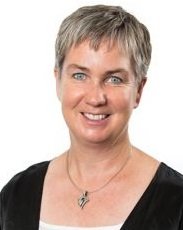 Dr Byrom is a senior scientist at Landcare Research and Director of the New Zealand's Biological Heritage National Science Challenge. Her research interests lie in the ecology of multiple invasive mammal species in New Zealand and their interactive effects on native flora and fauna in tandem with other drivers of global change such as climate and land use change. She has also worked on similar issues in Australia and Africa. Andrea completed an honours degree at the University of Otago on the genetics of freshwater copepods before moving to Canada and completing a PhD at the University of British Columbia, where she investigated the ecology of Arctic ground squirrels.
Lesley Deverall
Editor, Newstalk ZB

Lesley Deverall started has been working as a radio journalist since the late 1970s when she completed a Commonwealth Diploma in Journalism. A cadetship at Wellington's radio Windy was followed by a stint at the NBBZ in Whangarei, Radio New Zealand, where she contributed to the launch of Morning Report, and from 1990, NewstalkZB. She was appointed appointed editor of the nationwide Newstalk ZB news team in 2008.
Tarek Bazley
Journalist, producer 1News
Tarek Bazley is a journalist of nearly 20 years experience. Formerly the science and technology editor at Al Jazeera based in Doha, and prior to that a Radio New Zealand journalist, he has reported from around the world, visiting dozens of countries in Europe, Asia, Africa and the Middle East. He has covered elections, wars and revolutions as well as the ways innovations in science and technology are changing the world, the disruptions caused by the digital revolution and, in particular, how these changes are transforming lives. He joined TVNZ in 2017.
Virginia Larson 
Editor, North & South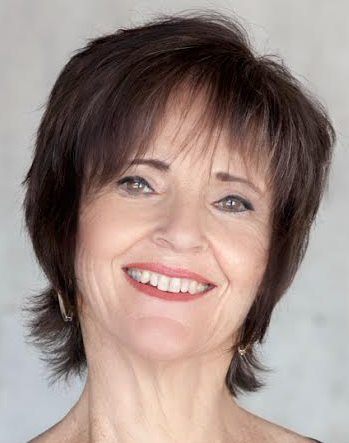 Virginia Larson is editor of North & South magazine. She has a long history with the magazine, having also held the positions of deputy editor and staff writer. Prior to joining North & South, Virginia spent five years in Los Angeles, where she was West Coast correspondent for the London Daily Mail and an occasional reporter for Australian radio stations. She began her career in magazines, as a staff writer for the New Zealand Woman's Weekly.
Previous SMC board members and advisors
Renee Graham, newsplanner and reporter, TVNZ One News
Alistair Dunn, NIWA fisheries scientists
Rick Christie, independent director
Professor Jean Fleming, Centre for Science Communication
Hon. Margaret Austin CNZM, Royal Society of New Zealand
Clive Lind, Fairfax New Zealand
Anthony Scott, Science New Zealand
Vincent Heeringa, Tangible Media
Previous Staff
John Kerr
Laura Goodall
Aimee Whitcroft
Amanda Johnston
Kent Atkinson