Christmas is coming, and while for many New Zealanders the festive season does involve a feast, there will be many others struggling to feed their family even the most basic meal.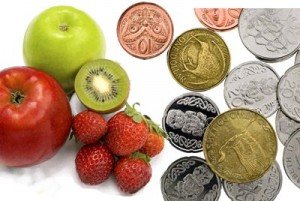 Food insecurity is on the increase.
Results from the latest Adult Nutrition Survey published earlier this year showed that  from 1997 to 2008/09 the proportion of households fully/almost food secure fell from 78.5 per cent to 61.7 per cent for men and from 73.0 per cent to 56.6 per cent in women. People aged over 14 years experienced increased levels of low food security between 1997 to 2008/09: men rose from 1.6 per cent to 5.6 per cent and women jumped from 3.8 percent to 8.8 percent.
Though there is no official poverty line, it is clear that many New Zealand households are now living facing severe economic challenges.Treasury officials said earlier this year that though poverty in the population was around the OECD average,  "there are high levels of child poverty"  and that some groups in New Zealand have relatively low incomes, and "live closer to poverty", with the top 10 percent  of households owning 500 times more than the bottom 10 percent.
For the population as a whole, research suggests that eating more vegetables and fruit and cutting down on unnecessary fats, sugars and salt could boost health.
We asked a selection of health experts for advice on how different sectors of the population, from children to older people, and those from different cultural groups, can survive and eat healthily when living on a tight budget.
Tips for tough times:
Try to do your food shop once a week, with a list that you stick to.
Buy seasonally, and look out for house brands, sometimes sold cheaper, or other "specials'.
Meat can be costly: select cheaper cuts and pad out the dishes with beans, veges, pasta, rice.
Don't shop when you're hungry: you'll be tempted by items high in fat, sugar and salt.
Drink tap water – bottled and canned drinks can be expensive.
Slow cookers can make cheaper meat, such as shin or gravy beef, tender and tasty.
Plain cereals, such as oatmeal porridge or Weetbix are nourishing and cost-effective..
Dried beans and other legumes such as lentils are healthy and cheap foods.
Cabbage and carrots are cheap, keep better than other veges, and versatile.
Prof Winsome Parnell, Associate Professor in the Department of Human Nutrition, University of Otago, comments:
"According to the latest figures in the Adult Nutrition Survey, the rates of food insecurity in New Zealand have reached an even more serious level, when compared to figures in 1997.
"Most people who are affected by food insecurity do have good managing skills and many strategies in place to cope.
"The only real answer to this problem, therefore, is that more money needs to be available to spend on food. However, for those people newly finding themselves in financial difficulty, the following tips might be useful:
Firstly, take a trip to your local library and have a look at budget-eating recipe books for ideas and inspiration, such as those by Sophie Gray.
Shopping once per week, with a list that you stick to, can be helpful.
Buying in bulk can be cheaper overall, but for many people on a tight budget this is not usually possible since reserves of money do not exist. Also, transport can be an issue, as well as having room for storage.
Buy seasonally and look out for house brands, which may be cheaper. Choose foods that are on special offer rather than sticking to a particular favourite brand.
Consider fruits and vegetables with 'no waste', such as canned and frozen varieties.
Meat is a 'big budget' item so select cheaper cuts, and extend meat dishes with beans, vegetables, pasta, and rice."
Prof Elaine Rush, Professor of Nutrition at Auckland University of Technology, comments:
"Food insecurity is defined as when the availability of nutritionally adequate and safe foods, or the ability to acquire such foods, is limited or uncertain. Food insecurity is associated with poverty, obesity, and families with children. Calories are cheap, vitamins and minerals, fruit, vegetables and lean meat cost more.  The reality is that there is not enough money in an increasing number of households to be able to buy the foods that are so important to be able to learn and take advantage of opportunities. Children are the most vulnerable and are the future of New Zealand. Yet one out of four children in New Zealand live in poverty.
"While food security is an internationally recognized term, to most people explanation is needed, particularly when English is not their first language. It is important to note that particularly among Pacific but also Maori communities the use of food banks is limited – the community is called on in the first instance for support and there is a culture of sharing. Food bank statistics do not show the real extent of the burden.
"Food security/insecurity is assessed by questions about whether due to lack of money food runs out, the variety and quantity of food bought is limited and less is eaten. The prevalence of food insecurity for Maori and Pacific has increased from 1997 where 70% Maori and 60% out of Pacific adults questioned said that they were always able to eat properly. In 2008/2009 only 35% Maori and 25% Pacific people were assessed as fully or almost food secure. This appalling statistic does not reflect the real, lived experience of food security. In a recent exploration of the reality of food insecurity among Tongan (Litiuingi Ahio, Masters student at AUT University) there was a recognition by those interviewed (mothers and health workers) that money was not the answer but changes in policy and physical environment such as gardening projects could be one way forward.
"Another positive action is the Pacific Heartbeat, Ministry of Health, AUT University course for Pacific community leaders  and health workers that has more than 600 graduates to date.  Here people learn to do what seems unlikely ? according to the nutrition guidelines to be able to feed a family of 6 for $25 dollars a day – and then share that knowledge with their community.  This year that has become too hard."
Mafi Funaki-Tahifote is a Registered Dietitian and Operations Manager for Pacific Heartbeat at the New Zealand Heart Foundation. She comments:
"The prevalence of food insecurity has increased for Pacific people between the 1997 to the 2008-09 National Nutrition Surveys. Sadly it is the reality that Pacific people are facing today as they struggle to buy basic foods for the family with the rising costs of foods and petrol, and with very little increase in their income to compensate for the increased costs of living.
"Budgeting is one short-term solution to the food insecurity problem for people to save and spend money more wisely. Students who attend the Certificate in Pacific Nutrition, endorsed by AUT University and delivered by Pacific Heartbeat of the Heart Foundation, receive information on 'Budgeting and Shopping Tips' and much more at the course. However, budgeting is a skill that is developed and a skill that is influenced by several factors. For example; how much money is available, how skilled is the cook in using methods of cooking that will stretch the amounts of food, what sources of subsidised foods are available e.g. home vegetable gardens, or having a relative/friend working at a food store who can supply foods at a discounted price.
"Some shopping tips:
Plan meals in advance.
Make a shopping list and take enough money with you. Remember to stick to your list.
Choose the cheapest place to do your shopping. Avoid corner dairies and petrol stations. Local markets are much better choice.
Do not shop when you are hungry. You will tend to spend on unnecessary food items that are usually high in fat, sugar and salt.
Buy frequently used items in bulk e.g. bread, rice, vegetables and fruits.
Buy perishable items you know you can use before they go off e.g. eggs, meat, fish.
Buy vegetables and fruits that are in season.
Look for supermarkets' own brands e.g. Pams, Budget, Signature, No Frill.
Don't buy expensive drinks – tapwater is best.
Check expiry dates on packaged foods, especially those on special deals.
Whenever you possibly can, buy fresh, unprocessed foods.
Read food labels and look for the nutrition information panel on food packaging which tells you exactly how much fat, salt and sugar is in the product. Buy the brand with the least fat, salt and sugar per 100g.
Remember that labels saying 'No cholesterol' can be found on foods that are very high in saturated fat.
Buy fish canned in water NOT oil.
Pick the leanest meat. Meats with the fat outside are a better choice as the fat can be trimmed, rather than meats with a lot of fat throughout, for example, lamb chops are a better choice than lamb flaps. Remember, you are spending money on the fat which you will trim and discard.
Look for frozen foods prepared without pre-frying in fat or sauce added.
"However, to really fix food insecurity, people need to increase their income, to have money for food and make healthy food more affordable. This will not be easy, nor fast to achieve. At least, in the meantime, families can apply some short-term solutions such as budgeting and shopping tips to help with their food insecurity situation, given its association with stress, depression, a less healthy diet and micronutrient deficiencies, poor academic development, behavioural and psychosocial issues in kids and higher rates of disease."
Leonie Matoe, Nutrition and Physical Activity Manager, and Jessica Meads, Registered Dietitian, both from Te Hotu Manawa Maori, have made the following comments and suggestions:
"All we seem to be hearing and feeling in our wallets lately is the ever increasing price of kai. In the past year alone fruit and vegetables have increased by 13.2% and food prices in general increasing by 7%, with the highest prices being recorded in June and July.
"We recommend that you buy foods you use regularly in larger quantities, often they are cheaper per kilogram when you buy in bulk – potatoes are a good example. Also, eat fruits and vegetables that are in season; when these are cheap and at peak quality they can be used to bulk up meals. Frozen and canned versions are usually much cheaper out of season than fresh, and are just as healthy.
"When buying meat, look out for varieties that are 'on special' whenever possible as this can reduce the cost. Watch out for the fatty cuts of meat. Once the fat has been cut off you can lose the savings you gained. Try splitting up larger packets of meat into 2 or 3 meals and place them in the freezer. Look at the quantities in packaged food too – for example, a cheap can of fish weighing the same as a more expensive brand may contain more liquid. Start with the basics and after you have these, buy the extras
"Always be on the lookout for special offers; check the brochures, go online and collect coupons before you leave home so you know where the best bargains can be found, and can plan your meals to these."
Donna Wynd, Researcher for Child Poverty Action Group and author of the report Hunger for learning: Nutritional barriers to children's education, comments: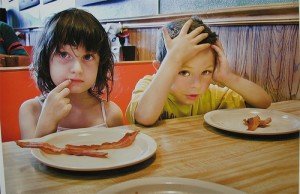 "It is generally accepted in New Zealand that there are 200,000 children living below the poverty line. Many but by no means all of these are children in households reliant on benefit income. It is this group that is most at risk from poor nutrition.
"For people who are struggling to manage to eat healthily on a tight budget, planning meals is essential. Shop wisely and buy foods such as fruits and vegetables that are in season.
"In particular, it is important to have a healthy breakfast in the morning – especially for children. Teachers and principals appear to be in no doubt that children work better, are better behaved, and more settled if they have had breakfast. There is also evidence that breakfast improves children's nutrient uptake, and can reduce the risk of overweight and obesity. My research has focused on breakfasts for children, and there is no doubt in my mind that breakfast is an essential meal.  A bowl of cereal with milk in the morning, for example, can provide energy, along with a great package of important vitamins and minerals. What's not to like about breakfast, and why aren't we funding breakfasts in decile one and two schools to make sure all kids in New Zealand have a chance?
"There tends to be a great deal of hand-wringing about parents becoming 'dependent' on the provision of breakfast, but this is a red herring. On average, about 15-20 per cent of kids take up breakfasts, which means most don't. The benefits of feeding kids and providing them with a safe and secure space in the morning outweigh any issues of so-called dependency."
Julian Jensen, Chair, NZ Nutrition Foundation, Committee for Healthy Ageing, comments.
"Many older people are on fixed incomes, and it is tempting to skimp on food when the budget is tight. Malnutrition risk is significant in older people who live alone though, so it's critical they eat well to maintain a healthy weight and quality of life. Here are some handy tips for eating well later in life:
Fruit and vegetables are cheaper when in season, so choose carefully. Canned and frozen vegetables are handy and affordable nutritious alternatives.
Good quality protein helps preserve muscle mass and strength. Canned fish, such as tuna, and smoked fish fillets can be made into tasty dishes such as fish pie. Slow cookers are a great way to make cheaper cuts of meat, such as shin or gravy beef, tender and tasty. Frozen chicken is often cheaper than fresh. Cheaper eggs are just as nutritional as the more expensive varieties. Baked beans, chickpeas, dried beans and lentils are good sources of cheap protein to add into soups and casseroles.
Older people need more calcium than at any other time in their life, and dairy foods are the best sources. The Ministry of Health recommends having at least 3 servings of milk and milk products each day.
A plain breakfast cereal, such as Weetbix, and oatmeal porridge are cost-effective and nourishing breakfast options. Store brands of wholemeal breads are also good and often higher in fibre than grainy breads.
 Buying only what you need is important when on a limited budget, so a shopping list is essential. The Foundation produces a couple of weekly shopping lists to help you choose items that contribute to a healthy diet. Contact nutrition@watties.co.nz to obtain the lists.
 Try asking for a smaller pack if what is on display is too much and if you have a range of stores available, shopping at bigger stores may provide better variety and lower costs.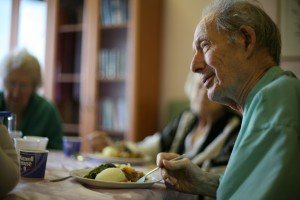 "Three ideas for eating well for an older person living independently:
1.      Share meals with family and friends on a regular basis
2.      Resurrect the old recipe books and create some favourite dishes
3.      Attend a community cooking course. Age Concern and Community Health Information Centres can put an older person in touch with one of these courses."
Delvina Gorton, National Nutrition Advisor, New Zealand Heart Foundation, comments:
"When faced with the immediate cost of a food bill, buying food that supports a healthy life can seem less of a priority.  But to ensure good health over a lifetime, it is worth the investment in healthy food, for all the family and whanau.
"Shopping on a tight budget usually inspires people to be pretty innovative at making their dollar stretch further and finding the bargains, but even with the best efforts healthy food can seem expensive.
"Widely used in other cultures, one of the healthiest and cheapest foods around are dried beans and legumes, like kidney beans or lentils.  It doesn't take long to get the hang of cooking with them, and they're tasty, filling and really good for you.  Use them instead of meat, or half-and-half with meat, and meals will cost a lot less.
"With Christmas on the way, how about getting the family a Sodastream machine? The kids love making their own bubbles and straight soda water makes a healthy and cheaper alternative to sugary soft drinks.
"A bit of planning and getting back to basics can go a long way towards helping everyone enjoy healthier eating, whatever the food budget."
Alison Pask, Porirua Community Dietitian, comments:
"Eating plenty of fibre is recommended to maintain a healthy body. Fibre is found in fruits, vegetables and wholegrain breads & cereals. Legumes such as dried beans, peas and lentils are also a great source of fibre and low in cost.
"Keep dried or canned beans, peas and lentils in the cupboard to bulk up soups and meat dishes. A can of kidney beans added to mince extends the meat resulting in the meal feeding more people, therefore reducing the cost. Legumes can be used throughout the year; try beans or chickpeas as a base for summer salads and split peas in soups. Chickpeas cost less than $1.50 a can and they can be quickly turned into a homemade hummus to use for extra flavour and moisture on sandwiches."
Louise Beckingsale, Wellington Community Dietitian, comments: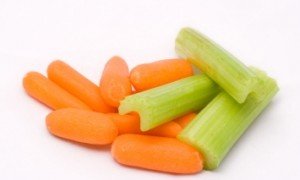 "Vegetables are an important part of a healthy diet; they are low in fat, sugar and salt and high in fibre, vitamins and minerals. They should form the basis of every lunch and dinner, but getting a variety can sometimes be expensive. Buying fresh vegetables from your local markets will save you money.
"Cabbage and carrots should be a staple in every household – they are cheap, keep fresh for longer than other vegetables and can be added to stews and curries, boiled, stir-fried or eaten raw. Frozen vegetables are also a great alternative to fresh vegetables – they are cheap and quick so make sure there is always a packet in your freezer. Carrot sticks and celery sticks make a healthy snack and are cheaper than chippies and biscuits."