A New Zealand  energy expert who has just arrived back from the COP17 climate talks in Durban, says progress during the first week was  "slow".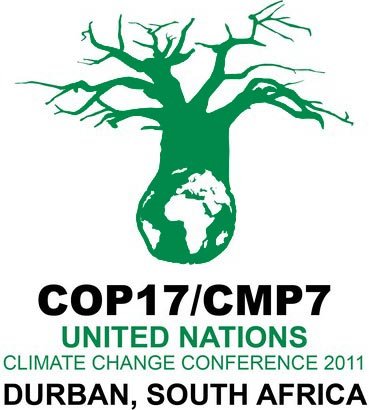 Professor Ralph Sims, from Massey University's school of engineering and advanced technology, launched a UN report at the Durban conference which calls for the global agriculture industry, New Zealand included, to reduce its dependence on fossil fuels to secure food supply in the future.
A contributor to the Intergovernmental Panel on Climate Change and a senior analyst for the International Energy Agency, Professor Sims said the report, Energy-Smart Food for People and Climate,  showed that current food chain practices should be adapted to become less energy intensive, often by modifying at no or little cost, existing farming, fishing, food processing, transport, storage, retailing and cooking practices.
Fonterra had already reduced some greenhouse gas emissions and  energy inputs but continuing scrutiny of farm and food processing practices — such as  feeding dairy cattle on palm oil residues — was needed.  "Food miles" were less important than choosing food from regions of high productivity not involving high input levels, and mining lignite to turn it into urea fertiliser "would be an example of failing to maintain our present natural advantage",  said Professor Sims.
Professor Sims told the SMC:
How was the first week at Durban?
"The first week of negotiations made slow progress. The main themes included the future of the Kyoto Protocol and the 2nd commitment period after the end of 2012. The negotiations are being most ably chaired by Adrian Macey, the previous NZ Ambassador for Climate Change, in a hugely challenging role. His approach in holding closed, small-group, round-table meetings alongside the main room negotiations  is commendable and his chairing is very impressive.
"But the odds of resolving the issue before the end of the COP appear slim – with US showing little interest in joining and Russia, Japan and Canada stating they will not continue unless other major emitting developing countries also become involved by agreeing to a binding agreement to reduce their emissions. So maybe China could become the deal broker before the end of this week – who knows?"
What were other key issues?
"How to establish and administer the $100 billion Green Climate Fund proposed at COP 15 in Copenhagen to support developing countries.  Who exactly will contribute to the fund and how much to assist adaptation projects to offset inevitable climate change impacts remains unclear, especially with the current global financial uncertainty in EU, US etc.
"The Fund Transitional Committee established at COP 16 in Cancun, presented a report that outlined governance, setting up a 24 member Board, etc. It was supported in principle by US, EU and Australia but the US want the private sector to be able to contribute to the fund and developing countries are less keen on this idea.
"The Technology Mechanism, also established at COP 16, to enhance technology development and  transfer. The aim to support mitigation and adaptation by new technologies was commendable but is constrained by discussions over IP. Financing is dependent on the Green Climate Fund issues being resolved".
What's likely to happen?
"The 'Durban package' by the end of this week could include some positive developments on REDD+ and the Adaptation fund (that developing countries can apply to from a 2 per cent  levy of proceeds from CDM project emission reduction certificates) but, like Cancun, will probably not be remembered for any major breakthroughs being achieved. But with dozens of closed contact groups and informal meetings in progress, picking any firm outcomes in advance is not possible.
"Reminders were regularly made to delegates by the South African COP Chair and various speakers about the increasingly strong science messages of escalating climate change, including by the recent IPCC reports on extreme events and renewables.
"However, continued posturing by some countries (mainly oil producing nations) that have tended to slow down progress caused many of the NGO, youth and civil society delegations to take every opportunity to remind everyone present that time is running out – the recently published IEA World Energy Outlook 2011 being often quoted in this regard".