An international group of scientists met in Auckland this weekend for the inaugural  Marine Conservation Think Tank to develop a priority list of actions for marine conservation efforts in the region and internationally.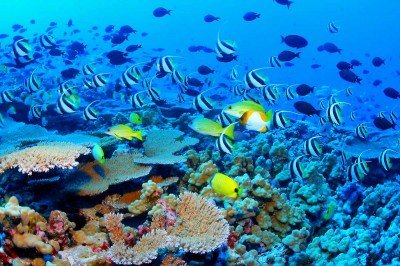 As climate change diplomats meet in Durban, South Africa at COP17 to try and negotiate an emissions reduction plan and a new round of Kyoto Protocol commitments, conservation scientists are considering the impacts of climate change, over-fishing and pollution on the marine environment.
The Think Tank was held prior to this week's International Congress for Conservation Biology which is being held at Sky City Convention Centre December 5th – 9th.
The Science Media Centre held a press briefing for journalists at 11am on Monday December 5th where Think Tank participants will outline the major issues in marine conservation – and what should be done about them.
Issues covered in the briefing include:
–Marine Protected Areas (MPAs): what is the scientific case for large-scale marine protected areas, how effective are they and what are the gaps in knowledge around MPAs that scientists need to answer? What will the Coral Sea marine reserve mean for biodiversity in the region? Last week, the Australian Government announced plans to form one of the world's largest marine reserves in the Coral Sea – spanning 990,000 kilometres. Visiting Australian expert Professor Hugh Possingham discusses the implications of the marine reserve plan.
–The Antarctic ecosystem: what are the major pressures on the pristine Ross Sea marine ecosystem and how can we better monitor and mitigate against environmental changes in this region that is strategically important to New Zealand. Dr Ed Butler for Antarctica New Zealand highlighted the difficulties of data collection in the region and explained the outcomes of think tank meeting focused on the Antarctic conservation
–Climate change and ocean acidification: What are the key changes these factors are driving in the ocean ecosystems and what research needs to be undertaken to better understand those changes. Dr Carolyn Lundquist gave an overview of the think tank as a whole and described some of the issues, including acidification, covered in meetings over the weekend.
You can listen to the briefing and view slides using the embedded player below:
Priorities in Marine Conservation from Science Media Centre NZ on Vimeo.
Audio only:
 
SPEAKERS
Dr Carolyn Lundquist, Research Scientist, Marine Ecology NIWA, Chair of the 1st International Marine Conservation Think Tank and President-Elect of the Oceania Section of the Society for Conservation Biology.
Professor Hugh Possingham, Professor of Mathematics and Professor of Ecology, The University of Queensland.
Dr Ed Butler, Manager Antarctic Science, Antarctica New Zealand.