Auckland doctor, Professor John Kolbe, President of the Royal Australasian College of Physicians, has signed — on behalf of Australasia — an international consensus statement calling on doctors to take the lead on tackling alcohol misuse. In New Zealand, the college represents 1500 medical specialists and 700 trainees.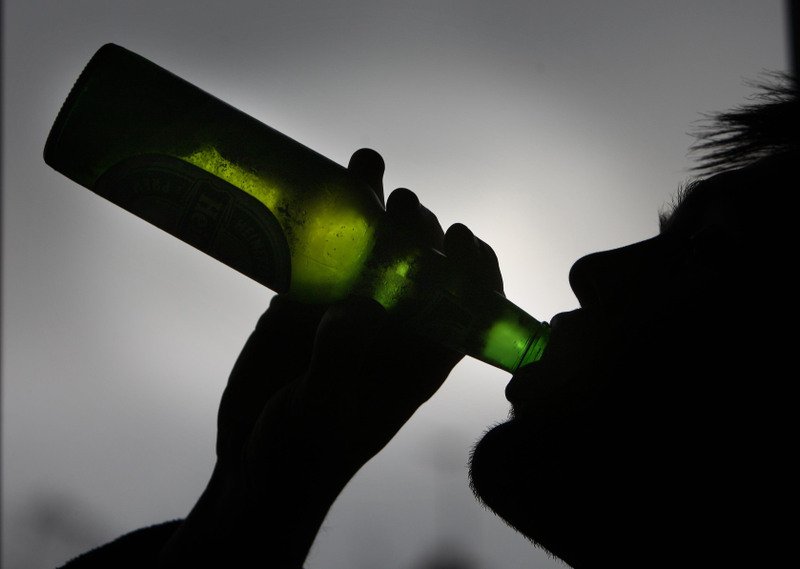 Published online by a British medical journal, The Lancet, the letter urged doctors to not only lead in their daily practice but also by speaking out and demanding action from governments which had "done little to address the enormous harms caused by excess alcohol".
The statement — in advance of next week's UN Summit on Non-communicable Diseases  in New York — said that  despite there being over 76 million people with alcohol misuse problems and alcohol being the third leading risk factor in preventable and premature disease worldwide, there had been "a lamentable lack of any global remediable action".
The statement stressed that the considerable health harms caused by alcohol misuse demanded that doctors take a lead and aid they were in a unique position to do this.
"It is every clinician's responsibility to address alcohol harm, both on a daily basis with individual patients and in the wider context of health harms and inequalities at the population level," said the letter signed by Prof Kolbe. "The voice of doctors is valued and trusted within societies, and therefore we call on all doctors to show effective leadership by holding ministries of health accountable for their lack of action in the face of such robust evidence."
Dr Geoff Robinson, immediate past-president of the Royal Australasian College of Physicians (RACP) New Zealand, who is the college's spokesman on alcohol in  NZ, said medical professionals in this country had already been active in the debate leading up to the  Liquor Law Reform Bill, which this week  passed its second reading with the support of all parties in Parliament except ACT. It will not return to MPs for its final stages until after the November general election.
One of the most significant changes the bill will introduce is a split purchase age of 18 for licenced premises such as pubs and bars, and 20 for off-licence liquor outlets. "This has prompted reflection on the medical harms from alcohol — as well as social , economic, legal impacts — as contained in the Law Commission's reports," Dr Robinson said.
The Council of Medical Colleges had written to the Law Commission, and several colleges had made submissions to Parliament's health select committee.  Dr Robinson said 450 senior New Zealand doctors signed a statement about the need for action because of medical harms from alcohol, and emergency department clinicians had also spoken up.
"We have serious concerns that the current bill does not contain enough evidence-based interventions — price, age of purchase,advertising and market restrictions,access restriction, reducing the driving legal limits," he said.
The Bill was primarily being overseen by Justice Ministry officials: "The Ministry of Health has been inappropriately quiet through all this process," said Dr Robinson.
New Zealand Medical Association chairman Dr Paul Ockelford, said his 5000 members backed the role that doctors could take in advocacy. Many were disappointed that proposals for higher taxation of alcohol were not adopted in the Bill: "There's international evidence that cheap alcohol leads to increased consumption, so price signals are clearly important".
"We see the whole issues around how you might work on these things around supply and control, demand reduction, and problem limitation. These also involve issues of access and price," he said.  Age was also a significant factor in problems of inappropriate and excessive alcohol consumption.
"We supported the restriction of trading hours for both on-licence and off-licence premises, stricter controls around liquor licensing, and a standardisation of licence applications".
"We certainly endorsed the proposal for territorial authorities to be able to create local conditions that were appropriate and in line with the legislation … noting that it has been easier to get a licence in some areas than other areas.
The issue of pre-mixed ready-to-drink (RTD) beverages was also important. (An Otago University survey, A Focus on Nutrition, released this week showed RTDs contributed 8 percent of the alcohol in the nation's diet, but were the single largest source — 55 percent —  of alcohol for teenage girls aged  15-18 years).
The Science Media Centre will report next week on the UN Summit on Non-communicable Diseases