A comprehensive nutrition survey has revealed more about what New Zealanders are eating – and how it is affecting our health.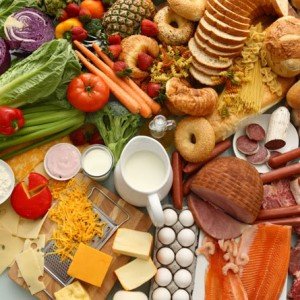 Thursday saw the release of the 2008-2009 Adult Nutrition Survey (NZANS) from the Ministry of Health – the first of its kind since the 1997 National Nutrition Survey was carried out.
In the survey, Ministry of Health and Otago University researchers collected information from 4721 New Zealanders aged 15 years and over. The report covered a multitude of diet and health measures, from how much "energy intensive" food was included in our diet through the closely-related issues of obesity prevalence and diabetes incidence.
You can read the Science Media Centre's extensive coverage and expert commentary here.
New Zealand media have reported widely on the survey. While there was a variety of issues covered in report, one become the clear focus of journalists: obesity.
Examples of media coverage include:
New Zealand Herald: New Zealand's obesity rate surges
Radio New Zealand: Quarter of New Zealanders obese
TVNZ News: A quarter of Kiwis obese – study
TV3 News : Kiwis getting fatter, and fast
Radio Live: Why is New Zealand's obesity rate rising?
Otago Daily Times: Majority in NZ obese or overweight
NewstalkZB: Quarter of Kiwis obese
Dominion Post (and other Fairfax papers): 'Wrong foods' blamed for fat increase