New Zealand consistently ranks poorly in a variety of depression statistics, according to a new comparison of international data.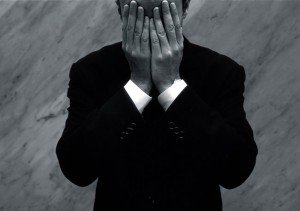 The study, published this week in BMC Medicine, collated survey data from 18 different countries to compare rates of depression . The Dominon Post's  Kate Newton reported on the research.
An excerpt (read in full here):
Kiwis among the worst for rates of depression
Child poverty and our national alcohol addiction may be feeding into New Zealand's internationally high rates of depression, uncovered in an international study.
Research published in the international journal BMC Medicine yesterday shows that of 18 countries, New Zealand consistently ranked in the top 25 per cent on nearly every measure of depression.
Among the 10 high-income countries included, New Zealanders ranked second for people experiencing a major depressive episode in the 12 months before the survey and fourth for people having suffered a depressive episode in their lifetime.
The results were based on data collected from 89,000 people around the world.
Overall, the study showed 15 per cent of people in high-income countries suffered depression at some point in their life, compared with 11 per cent of people in low to middle-income countries.
"It has been suggested that depression is to some extent an illness of affluence," the study's authors said.