Following the Science Media Centre's briefing with experts yesterday, several media outlets have reported on the connections between rising global temperatures and extreme weather events.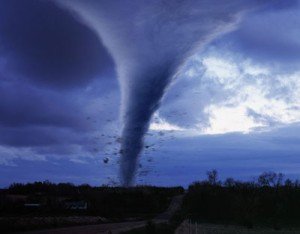 The SMC held a briefing with visiting US climatologist Dr Kevin Trenberth and Professors Lionel Carter and Martin Manning from Victoria University. The speakers noted that while increasing global temperatures might not be the  sole cause of extreme events such as storms and drought,  global warming is certainly contributing.
You can listen to the full briefing here.
An article covering Dr Trenberth's research, by environment reporter Kiran Chug, dominated the front page of the Dominion Post, and was also published in the Press. Issac Davidson covered the story for the New Zealand Herald.
from the Dominion Post (read in full here):
Disastrous floods, heatwaves, storms and droughts are becoming more frequent because of climate change, and will continue to do so.
Scientists say the world can no longer ignore the link between climate change and extreme weather events, and they are urging countries to face up to the growing risks ahead.
New Zealander Kevin Trenberth, who heads the climate-analysis section at the National Center for Atmospheric Research in Colorado, said events of the past 18 months had been extraordinary.
"It's as clear a warning as we're going to get about prospects for the future."
Last year was the warmest on record and that warming was directly related to increases in carbon dioxide in the atmosphere, he said. It brought with it devastating floods in Pakistan and a heatwave in Russia, which resulted in riots around the world because of increased food prices.
Subsequent floods in Sri Lanka, Brazil and Queensland also brought deaths on a huge scale, and Dr Trenberth said scientists were now considering how such extreme events were linked.
Although some aspects of extreme weather were due to natural variation, global warming was now contributing too, with disastrous consequences.
"There's this 5 to 10 per cent contribution that may be thought of as the straw that breaks the camel's back."
The world would experience less snow and more rain, more floods, more heatwaves and consequent wildfires, and more storms featuring hurricanes and tornadoes.
Professor Lionel Carter, of Victoria University's Antarctic Research Centre, said the effects were being seen on New Zealand's doorstep, with the Tasman Sea getting warmer, and that warming shifting south.