A recent spate of extreme weather events – from tornadoes and floods to droughts and extreme cold snaps has people asking whether climate change is at least partly responsible.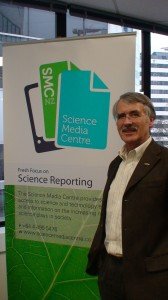 While scientists are wary of pointing to single weather events as an indication of a changing climate, research is increasingly pointing to factors such as increased water vapour in the atmosphere and warmer sea temperatures, as playing a role in intensifying weather events.
So what is the relationship between climate and weather? Are recent extreme weather events a sign of things to come as the climate warms? How can we gauge the impact on weather of global warming above and beyond natural variation in weather patterns?
And most importantly, what will the impact of increasingly extreme weather be on agricultural trade internationally?
The Science Media Centre today hosted visiting climate scientist and New Zealander Dr Kevin Trenberth, head of the Climate Analysis Section at the National Center for Atmospheric Research, based in Boulder, Colorado.
Dr Trenberth has looked in detail at the relationship between climate and weather patterns. He will be joined in this online briefing by Professors Lionel Carter and Martin Manning from Victoria University, two New Zealand scientists also internationally recognised for their work in the field of climate change research.
You can click below to listen to the audio from the briefing. Click here to download the audio. Registered journalists can log into the Resource Library to download the speakers' slides.

Speakers
Dr Kevin Trenberth, US National Center for Atmospheric Research
Professor Lionel Carter, Antarctic Research Centre, Victoria University
Professor Martin Manning, Climate Change Research Institute, Victoria University