Following the release of a new information paper on earthquake engineering, the media have examined new challenges in building safe structures.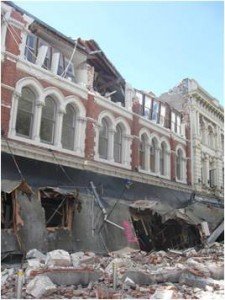 The paper,  released this week by the Royal Society of New Zealand, was titled "The Canterbury earthquakes: Answers to critical questions about buildings". The document represented input from several expert groups -the Royal Society of New Zealand, the Institution of Professional Engineers New Zealand, the Structural Engineering Society New Zealand, the New Zealand Geotechnical Society and the New Zealand Society for Earthquake Engineering.
The paper answers questions such as 'What is an earthquake prone building?', 'Why did buildings collapse in these earthquakes?', and 'Given that a building has been through one earthquake, how do we know how much of its "earthquake life" has been used up?'
The Science Media Centre held an online briefing to launch the paper, audio and more information are available here. The information paper itself can be found here.
The information paper has promoted media coverage of the engineering and social considerations involved in the Christchurch rebuild.
Media Coverage:
NZPA (published in the New Zealand Herald, The Otago Daily Times, National Business Review, Stuff.co.nz) : Some Christchurch buildings may be regarded as "uninsurable"
3News: New paper provides post-quake building information