What does earthquake damage to buildings and structures during the Christchurch earthquakes mean for building design in the future?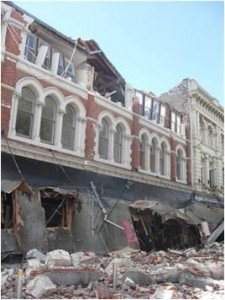 A new information paper launched today brings together the science and engineering expertise of several organisations — the Royal Society of New Zealand (RSNZ), the Institution of Professional Engineers New Zealand (IPENZ), the Structural Engineering Society New Zealand, the New Zealand Geotechnical Society and the New Zealand Society for Earthquake Engineering — to answer this and other key questions.
The paper titled,'The Canterbury earthquakes: Answers to critical questions about buildings and structures.' can be accessed  here.
The Science Media Centre hosted an online briefing to launch the information paper, with speakers involved in the writing of the document answering some of the questions covered.
Panelists:
– John Hare, Principal Engineering Adviser to CERA; Director, Holmes Consulting Group
– Dr Charles Clifton, Associate Professor of Civil Engineering, University of Auckland
– Dr Gregory MacRae, Associate Professor of Civil Engineering, University of Canterbury
– Dr Richard Sharpe, Technical Director Earthquake Engineering, Beca
LISTEN TO AUDIO

Registered journalists can download presenters' slides from the SMC Resource Library.