New research has revealed New Zealand has one of the highest rates of diabetes among developed countries, drawing attention to the causes and prevention of the disease.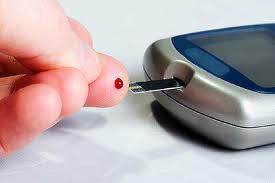 The study, published in the Lancet, examined 2008 data on rates of diabetes globally and found that among wealthy countries New Zealand ranked in the top five in terms of blood glucose levels – an indicator of diabetes. The results of the study also revealed that incidence of diabetes was rising around the world.
Professor of Nutrition at AUT University, Elaine Rush comments:
"There has been a push recently in policy – and in public opinion to some extent – toward the idea of diet and health being wholly about personal choice – the idea that education should be enough to make people make better food and lifestyle choices and to be healthy as a result. This approach ignores the huge environmental factors that are at play. So much of our long-term health is determined before we are even born. Obesity and chronic disease such as type 2 diabetes and cardiovascular disease can have its origin in the nutrition of the mother while pregnant."
New Zealand media has covered the findings, questioning experts on why diabetes is so common here and what can be done to change the situation.
Media Coverage:
New Zealand Herald: NZ's soaring diabetes rate puts us with world's worst
Dominion Post: Call for strategy on soaring diabetes
Dominion Post (update): Government defends efforts to tackle diabetes
Hawke's Bay Today (via NZPA): High rates of diabetes in NZ
Radio new Zealand: Diabetes study prompts call for better prevention
Newstalk ZB: NZ has high blood glucose levels – report
TVNZ News: Global diabetes epidemic balloons