Climate change expert James Hansen kicked off his nation wide lecture tour last night in Auckland. His pointed analysis of the world climate and it's future is gaining increasing media attention and raising serious questions about how our energy choices affect New Zealand's clean, green image.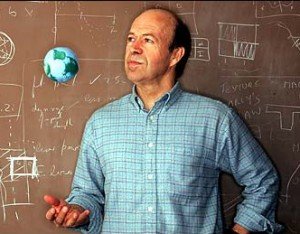 Dr James Hansen, head of the  NASA Goddard Institute for Space Studies and world renowned climate change scientist, is currently touring New Zealand to give public talks on climate change. His lecture series, "Climate Change: a scientific, moral and legal issue", calls on society to recognise the gravity of the current climate situation. Dr Hansen's first lecture took place in Auckland last night and has already made an impact in the media.
Hansen, in an interview with Mark Sainsbury from TVNZ's Close Up, made a point of arguing that lignite  – New Zealand's "dirty coal" – shouldn't be mined for energy. He urged the country to instead focus on clean power sources. Dr Hansen's decrying of coal power was further covered in articles in the New Zealand Herald (Scientist: Leave coal in the ground) and the Dominion Post (Use of coal 'bad for NZ's image'; also printed in the Southland Times ).
Hansen's attack on coal comes at an awkward time for the industry, as government-owned coalminer Solid Energy has just made the first steps towards building a lignite processing plant near Gore – where Dr Hansen will speaking on on the 19th may. The announcement was covered in today's Southland Times (Pilot lignite plant clears first hurdle; also printed in The Press) and Otago Daily Times (No public input on coal plant). Previous coverage of the lignite issue is also available here.
Dr Hansen will be speaking around the country over the next two weeks as well as contributing to several panel discussions. A full schedule of his appearances is available on the 350 website (one of the tour's sponsors).
An excerpt from the New Zealand Herald's 'Scientist: Leave coal in the ground':
The "father of climate change" has a stark message for those proposing to mine fossil fuels in New Zealand: "Leave the coal in the ground."
James Hansen, the first scientist to bring global warming to the world's attention in testimony to the United States Congress, is in the country for a series of public talks.
After deciding that an individual scientist could not compete with the influence of fossil fuel companies, Dr Hansen has turned to activism. Much of his criticism focuses on the hypocrisy of governments – which talk green but have few green policies – and the dangers of coal-burning.
Dr Hansen said these problems were relevant to New Zealand.
"This is a beautiful country, but there are some inconsistencies. Pretending to be green, having this pure image, while looking to mine lignite … is as bad as it gets."
Dr Hansen has just co-written a paper which says emissions reductions of 6 to 7 per cent are needed each year to avoid harmful imbalances in the atmosphere.
If companies continued to dig for every last bit of coal, oil, and gas, this goal was impossible, he said.
"As long as fossil fuels are the cheapest energy, we will continue to burn them. That is as certain as the law of gravity."