New Zealand scientists have helped establish a link between a mother's diet while pregnant and the probability that her child will be obese.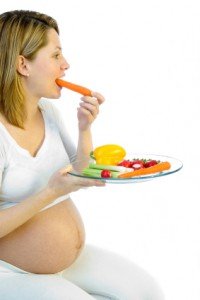 A team of scientists from New Zealand and the UK, including Sir Peter Gluckman of the Liggins Institute (NZ), examined epigentic modification (chemical changes in the DNA structure) in umbilical tissue from nearly 300 children. The degree of epigenetic modification was linked with maternal diet during the first trimester of pregnancy and found to strongly predict obesity in the children 7 years later.
Sir Peter told NZPA, "It's a major breakthrough… Frankly, it's the biggest, most important finding I've ever made as the result of 15 years' work"
The research, published in the journal Diabetes, has received media attention both in New Zealand and in the United Kingdom, where some of the research was based.
Some examples include:
New Zealand Herald: Mum's diet key to baby health
Stuff.co.nz: NZ research links child obesity to mother's diet
Radio New Zealand: Maternal diet linked to obesity in children
TVNZ ONE News: Mother's pregnancy diet can impact on baby's DNA – study
TVNZ Breakfast: Nutritionist talks about pregnancy diets
TV3 News: Link between pregnancy diet, fat children
Overseas Coverage
BBC News: Mother's diet 'can make kids fat'
Telegraph: 'Obesity DNA' triggered by poor pregnancy diet
Daily Mail: Pregnant woman's diet 'can alter her child's DNA causing obesity in later life'