A Ministry of Health advisory committee yesterday recommended the weight-loss drug sibutramine (marketed as Reductil) be withdrawn after a major study found it raised the risk of heart attack and stroke in people taking it.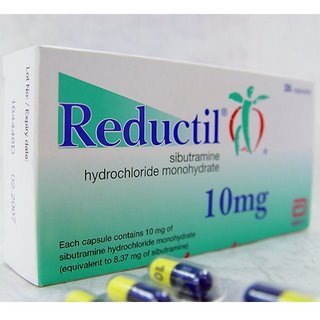 The drug company distributing Reductil in New Zealand, Abbott, has voluntarily withdrawn the drug – effective yesterday. The drug was last week withdrawn from the US market (where it was sold as Meridia) at the request of the Food and Drug Administration.
The SMC approached health experts for their reaction.
Dr Robyn Toomath, endocrinologist at Capital and Coast District Health Board, comments:
"Sibutramine is following in the footsteps of every weight loss drug that has gone before. A drug that initially appeared safe inevitably gets used in thousands of individuals with obesity related co-morbidities and adverse effects are then noted. With the amphetamine derived drugs it was cardiac valve abnormalities, other categories of drug produce depression and sibutramine increases blood pressure and pulse rate.
"The real disapppintment though is how weak the effect that all of these drugs has on weight loss. An extra 1.7kg compared to placebo (as in the Scout study) just isn't worth any risk at all. The money currently going into weight loss programmes and pharmaceutical agents could be spent so much better on bariatric surgery for the already obese and on public health programmes to reduce the availability and marketing of junk food."
Dr Jane Elmslie, Professional Advisor, Dietitians, Canterbury District Health Board comments:
"Anti-obesity medications by themselves are not a magic bullet for obesity and none of the recently developed medications are particularly effective. They work by making it easier for people to make and maintain the lifestyle changes necessary to bring about and maintain weight loss but do not replace or reduce the need for people to consume fewer kilojoules/calories and do more activity.
"While it is disappointing that sibutramine, a useful adjunct to lifestyle change has been withdrawn it is inaccurate to conclude that people will be unable to lose weight without it. It may be a bit more difficult to begin with, but with time, patience and persistence it can be done, as 2 recent papers published in JAMA this week clearly demonstrate."
Further comments will be posted on the SMC website.