UK SMC & AusSMC: A new study from the UK has shown that daily vitamin B supplements can slow the rate of brain atrophy in elderly people with mild cognitive impairment. Accelerated brain atrophy is a characteristic of subjects with mild cognitive impairment who convert to Alzheimer's disease but further trials are still needed to see if the same treatment will delay the development of Alzheimer's disease.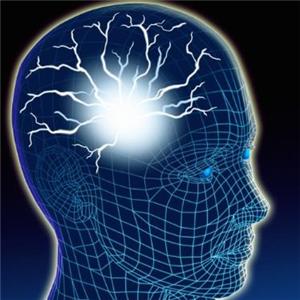 Professor Juergen Goetz, University of Sydney
"Nutrition plays a role in cognitive performance however to which extent vitamin supplementation prevents dementias such as Alzheimer's disease is not known. Randomized controlled studies failed to reveal a protective role for agents such as vitamin A, vitamin E or Ginkgo biloba. Vitamin E on the other hand has been proposed as an agent with both cerebral enhancing and protective properties.
In a new study published in PLoS One, in a British/Norwegian randomized, double-blind controlled trial, vitamin B was shown to slow down the rate of brain atrophy in subjects with mild cognitive impairment. This work in humans is nicely supported by studies performed by a Japanese team in mice shown earlier this year that showed (incidentally the work was published in the same journal) that vitamin B deficiency caused cognitive impairment which could be blocked with an antibody against homocysteic acid, another cysteine metabolite (PLoS One. 2010 Jan 20;5(1):e8593.)."
UK Science Media Centre comments:

Paul Matthews, Professor of Clinical Neurology, Imperial College, London said:
"This well-conducted study adds substantial new data to previous information suggesting that dietary B vitamins could have beneficial effects on neurodegeneration with aging.
"Smith and his colleagues studied a mixed group of patients with mild cognitive impairment (MCI) and showed that 2 years of treatment with folic acid and vitamins B12 and B6 slowed rates of brain atrophy. Trends identified in their report suggest that the treatment could slow deterioration of cognition, but this was not demonstrated directly in this small study.
"It is important to appreciate that only some of the patients studied would be expected to develop Alzheimer's disease; the results therefore should not be interpreted as providing evidence for a new treatment for this most common form of late life dementia.
"The association between better treatment effects and blood levels of homocysteine- which can be elevated with a deficiency of B vitamins and an increased risk of stroke- raises the question of whether any benefits are related to effects on blood vessels supplying the brain.
"Although the vitamins used are generally safe and inexpensive, the study should not drive an immediate change in clinical practice. Instead, it sets out important questions for further study and gives new confidence that effective treatments modifying the course of some dementias may be in sight."
Dr Nicholas Timpson, MRC CAiTE Centre (Centre for Causal Analyses in Translational Epidemiology), University of Bristol said:
"The trial based investigation of a series of homocysteine-lowering B vitamins (including folate and B12) and brain atrophy is of great interest. Authors note a reduction in the rate of atrophy in participants randomly allocated to treatment which is itself of great interest, however there are aspects of the work which need to be approached cautiously. These include comparison of observed effects to natural atrophy by age and the the actual relationship between cognitive ability and the use of B vitamins. As to the latter of these, there is no direct analysis of cognition and whilst it is alluded to, the lack of this is a clear limitation. This work is good evidence of a causal relationship, but the reporting of mean effects in a study such as this does not guarantee impact at the level of the individual given adherence to the same vitamin regime."
Professor John Hardy, Professor of Neuroscience, UCL said:
"The data is very interesting and I have seen it presented. Homocysteine is known to be involved in stroke-related diseases and so involvement in Alzheimer's disease is plausible. But it is important to note that the study is rather small and needs replicating in a larger study."
Chris Kennard, chair of the Medical Research Council's Neurosciences and Mental Health Board said:
"We welcome the findings of this MRC-funded study which bring us a step closer to unravelling the complex neurobiology of ageing and cognitive decline and holds the key to the development of future treatments for conditions like Alzheimer's disease. However, we must be cautious when recommending supplements like Vitamin B as there are separate health risks if taken in too high doses. Further research is required before we can recommend the supplement as a treatment for neurodegenerative diseases, such as Alzheimer's."