ONLINE MEDIA BRIEFING: Thurs 10 June, 11 am (NZT)

Over past decades, the drive to discover large new petroleum reserves has pushed drilling into deeper and deeper off-shore waters.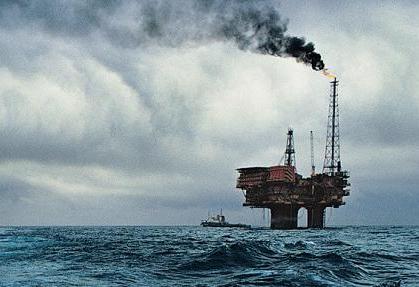 New Zealand is surrounded by deep water basins that have potential to yield substantial petroleum resources. This week's announcement of the opening of the Raukumara basin to exploration highlights both international interest from industry and the public sector's efforts to increase NZ's oil and gas exports.
But with the ongoing failure to stem the Deepwater Horizon oil spill, implications for safety and potential environmental impact of future drilling operations are in the public eye. Is the level of risk from the enormous engineering and technical challenges involved too high?
This Science Media Centre online briefing will delve into the science behind oil and gas prospecting, asking:
What's involved in the discovery of petroleum basins?
How can you tell if an area has potential for oil/gas?
What's the interaction between industry and publicly-funded research?
What are the prospects for deep water drilling in NZ?
What's on the horizon?
LISTEN TO AUDIO FROM THE BRIEFING
[audio:https://www.sciencemediacentre.co.nz/wp-content/upload/2010/06/Petroleum-briefing-pt-1.mp3] [audio:https://www.sciencemediacentre.co.nz/wp-content/upload/2010/06/Petroleum-briefing-pt-2.mp3]
Registered journalists can log into the Resource Library to download copies of the speakers' slides

SPEAKERS
Dr Greg Browne – Geologist/ Hydrocarbons Section Manager, GNS Science
Dr Browne oversees the Hydrocarbon Section of GNS Science, ~30 geoscientists engaged in the various aspects of petroleum research. He is trained as a sedimentologist, studying rocks formed from river sediment deposits. He has been with GNS and its previous incarnation, the DSIR, since the early 1980s, working mostly in New Zealand, but also in Australia, the US, Canada, and Antarctica.
Dr Richard Cook – Chief Petroleum Geologist, Crown Minerals
Richard is Chief Petroleum Geologist for the Crown Minerals Section of the Ministry of Economic Development. His professional career has taken him to London, the North Sea, Portugal and Houston. He returned to New Zealand to the NZ Geological Survey (later known as GNS Science). Richard's current role involves the gathering of seismic and other scientific data to define our unexplored basins.
Dr Rosalind Archer – Petroleum engineer, University of Auckland
Dr Rosalind Archer is a senior lecturer in the Department of Engineering Science at the University of Auckland. She holds a BE in Engineering Science from the University of Auckland, and a PhD in Petroleum Engineering from Stanford University. Her research group at the University of Auckland addresses topics in petroleum reservoir engineering, geothermal energy, wind energy, gas hydrates and CO2 sequestration.
Further Information
For more information, or to arrange interviews with panelists, contact the Science Media Centre on tel: 04 499 5476 or email: smc@sciencemediacentre.co.nz.