Australia's Chief Medical Officer today told doctors in Australia to stop giving the seasonal flu vaccine to children under the age of five.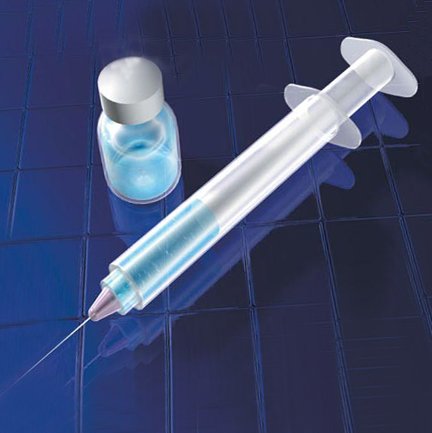 The advice follows concerns the vaccine is adversely affecting children's health after more than 20 children in Western Australia had adverse reactions including suffering from high fever and in some cases convulsions.
Australia's Chief Medical Officer Jim Bishop told Australian media: "We suggest doctors and health professionals vaccinating children don't use the seasonal flu vaccine for the moment, until we can get the Therapeutic Goods Administration to investigate this in more detail."
New Zealand has been using the Influvac (Solvay) and Fluvax (CSL) vaccines for which stocks have been exhausted and is now using Vaxigrip (Sinofi). The vaccine in Western Australia is Fluvax.
Helen Petousis-Harris, Director of Research, Immunisation Advisory Centre comments:
"The Center for Adverse Event Monitoringisn't receiving reports of unusual reactions or excessive numbers of events given that we are vaccinating a lot more people than in previous years.
"Uptake of the flu vaccine has been a lot higher this year. Some children are prone to febrile convulsions (having a seizure with a high fever). We do not see any reason to change current seasonal influenza vaccination activities."
"As with any fever, manage it in the usual ways and if you have concerns contact your GP."
Vaccination aftercare recommendations.
The AusSMC has gathered comment from Australian scientists on the development.
Dr Jodie McVernon is the Deputy Head of the Vaccine & Immunisation Research Group at the University of Melbourne
"My immediate reaction is that parents should be reassured that the vaccine safety monitoring systems in place in WA (as around the country) have allowed early detection of an unusually high number of vaccine related events. This has allowed prompt action to be taken by the WA Health Department and CMO to ensure that no further children receive the vaccine until it can be demonstrated to be safe."
Professor Robert Booy is Head of Clinical Research at the National Centre for Immunisation Research & Surveillance (NCIRS) based at the University of Sydney.
"The safety and welfare of children is paramount to the Australian immunisation program. The recent findings from Western Australia has raised sufficient concern for the Chief Medical Officer to recommend suspending seasonal influenza vaccination in children under the age of 5 years. This is a precautionary measure and illustrates again the importance of safety in the immunisation program. It is yet to be determined what is behind the apparent increase in the number of children suffering from fever and febrile convulsions. One of the influenza vaccines is being looked at closely to determine whether there might be a particular batch at fault. Experience with influenza vaccines in children around Australia over the past months has demonstrated that the vaccines have been generally well tolerated.
"Many thousands of children have already been safety immunised over the past few months in Australia with the pandemic vaccine Panvax. Experts in public health, paediatrics, vaccines, and vaccine production are looking very closely at this cluster in order to unravel what might be the cause. Further information is likely to become available within days.
"A signal of concern has not been found in either older children or adults and they should continue with their planned influenza vaccinations. This is the first year that the federal government has funded routine flu vaccination for all in the population at high risk – more than 2 million extra people – this includes those with chronic medical conditions of the heart, lungs, kidneys, liver, those with diabetes, people of indigenous background, pregnant women and people with immunosuppressive disorders. These people stand to gain a lot from being protected from influenza."
To talk to these or any other scientists please contact the Science Media Centre on tel: 04 499 5476 or email: smc@sciencemediacentre.co.nz.