Agriculture Minister David Carter today sharply criticised dairy farmers who are failing to meet agreed targets for controlling pollution.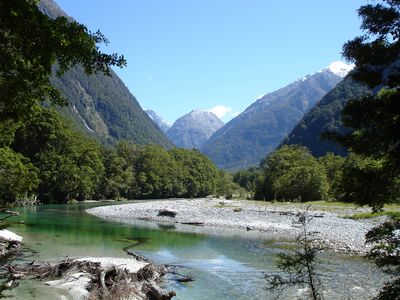 His statement comes on the back of a report on progress under the Dairying and Clean Streams Accord issued today by the Ministry of Agriculture and Fisheries (MAF).
"The data from this year's snapshot tells a totally unacceptable story of effluent management.  Regardless of whether this is because farmers don't have the right tools, don't know how to comply, or simply don't care, behaviour has to change," Minister Carter said.
The Science Media Centre rounded up the following comments from scientists researching water quality, freshwater management and other related fields:
Dr Mike Joy, Director of the Centre for Freshwater Ecosystem Management and Modelling at Massey University, comments:
"This snapshot report is disappointing not just to the Minister of Agriculture but to all New Zealanders – after all the promises of improvement and getting rid of the 'bad guys' compliance is still slipping.  However, it must be noted that the accord itself as well as this report is all about the process and not the outcome.  There is nothing in it about measuring the outcome of this accord on the quality of freshwaters, their habitat and stream life in New Zealand.  It is all very well that more farmers have nutrient budgets, and that more waterways are fenced and other accord targets are closer to being met, but the real question is: Is the accord working? Has there been any improvement in the state of rivers and streams?
"The answer is emphatically no and nor is there likely to be given that the accord is too weak, it targets the easy to fence larger streams and ignores the small feeder streams that would really make a difference.  Recent reports on native fish and water chemistry have shown significant and increasing declines in the state of waterways in farming catchments despite the implementation of the clean streams accord.   The effluent discharge non-compliance highlighted in the report is only one facet of dairy farming's impact on freshwaters, thus the failings highlighted in the snapshot underestimate the real and increasing impacts."
Further comments will be added to this article as they are obtained.