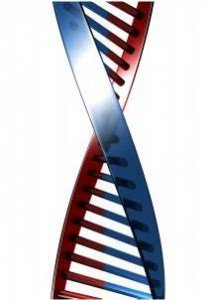 It is 20 years since DNA evidence was first presented in a New Zealand court, a development that resulted in the conviction of Michael James Pengelly for the murder of an elderly Auckland woman.
Long-used in helping solve serious crimes, DNA samples in the mid nineties were increasingly used as evidence in criminal cases when the establishment of DNA databanks allowed known offenders to be linked to crimes through DNA samples held on record.
New Zealand will soon widen the powers police have to take DNA samples from suspects, samples that will be included in the DNA databank for possible use in DNA profiling.
One of the pioneers of forensic DNA use, Dr Peter Gill, is in New Zealand to work with DNA forensics experts at Environmental Science and Research. In this SMC online briefing, Dr Gill and ESR's Dr Sally Ann Harbison will outline the evolution of DNA forensics techniques over the last 25 years and look at where this area of science is heading.
Registered journalists can log into the SMC Resource Library to download a backgrounder on the history DNA forensics in New Zealand (embargoed until 3pm today).
SPEAKERS
Dr Peter Gill – Dr Gill is the only originator of forensic DNA analysis still working in the forensic field and an international expert in forensic DNA profiling. He is coming  to NZ undertake research work with ESR staff and  to coincide with the 20 year anniversary of the use of forensic of DNA in New Zealand.
Dr Gill, along with Dr Dave Werrett and Dr Jeffreys,  jointly published the first paper on applying DNA profiling to forensic science. In 1985, they were the first to demonstrate that DNA could be obtained from crime stains.
Techniques developed by Peter were used in the first ever case to both exclude the suspect in a murder case due to DNA profiling and to find the real killer through DNA.  He was also one of the lead scientists involved in the development of Low Copy Number DNA, (along with ESR's Dr John Buckleton)
Dr Gill led the team which confirmed the remains of the Romanov family murdered in 1918 and subsequent investigation which disproved the claim of Anna Anderson to be the Duchess Anastasia
He was given a Civil Service Award for Inventors specifically for his contribution to the development of DNA profiling in the UK holds a number of other awards for his contribution to forensic science.
Dr Sally Ann Harbison  – Dr Harbison is currently the Science and Technical Leader of the Forensic Biology Group of ESR at Mt Albert in Auckland where she has been carrying out forensic DNA work and crime scene work since 1988.
Her principle responsibilities at ESR include managing the technical operation of the group of 40 staff including Quality Assurance and Training, science leadership and direction, fostering of collaborations to further the research capability of ESR, science education, forensic casework and introduction of new techniques.
She is an Honorary Lecturer in the Post graduate Forensic Science Programme at the University of Auckland and supervises many students. SallyAnn delivers training and consultancy services to forensic laboratories across Asia and is a Technical Assessor for the American Society of Crime Laboratory Directors, Laboratory Accreditation Board, and National Association of Testing Authorities, Australia.
Sally Ann's research interests are currently the development of gene expression tools for the detection of body fluids in crime scene samples, the development of plant material as forensic evidence and the population genetics of Polynesia, particularly the Y chromosome.
Part I – Intro and Dr Gill
[audio:https://www.sciencemediacentre.co.nz/wp-content/upload/2010/02/Forensic-DNA-profiling-Pt-I.mp3]
Part II – Dr Harbison and questions
[audio:https://www.sciencemediacentre.co.nz/wp-content/upload/2010/02/Forensic-DNA-profiling-Pt-II.mp3]
Further Information
To follow up on this topic with our speakers or other New Zealand experts, please contact the Science Media Centre on tel: 04 499 5476 or email: smc@sciencemediacentre.co.nz