British scientists are calling for billions to be invested in crop research and for the development of genetically modified crops to meet the estimated 50 per cent increase in production that will be required to feed the world in 2050.
The Royal Society of London report Reaping the Benefits: Science and the Sustainable Intensification of Global Agriculture outlines short and long term investment and research that should be undertaken – from the breeding and genetic modification of new varieties of crops that are resistant to disease, drought, salinity, heat and toxic heavy metals to the development of nitrogen fixing cereals which will need less fertilizer.
Our colleagues at the Science Media Centre in London rounded up reaction from scientists to the report.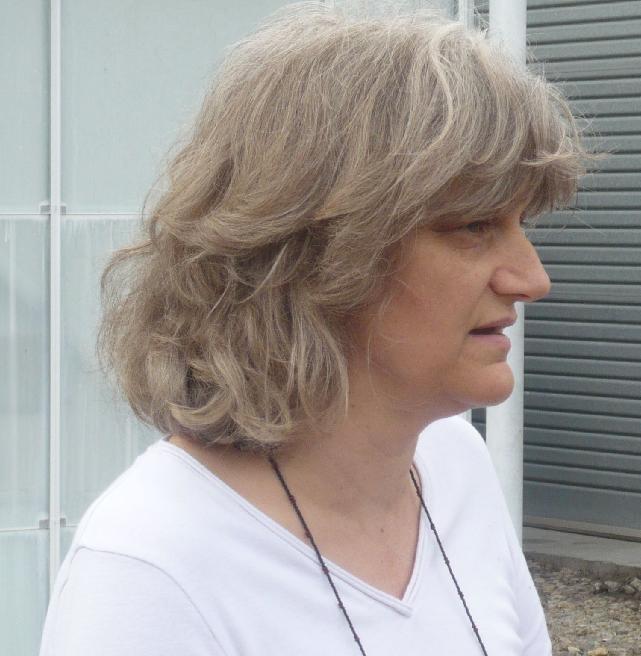 Professor Cathie Martin, John Innes Centre, said:
"The Royal Society has taken a vital step in highlighting the global issue of food security and the contribution that UK science, particularly plant science, can make to address this immense challenge. It is important to remember that the definition of 'food security' includes adequate nutrition for healthy lives of all people, not just adequate yields of nutritionally poor foods.
"Food security exists when all people, at all times, have physical and economic access to sufficient, safe and nutritious food to meet their dietary needs and food preferences for an active and healthy life. (FAO)'.
"This means that food security is an issue for all countries, both developed and developing, and UK science can make a major contribution not just to developing countries but also to benefit our own society, especially in improving the nutritional content of foods to protect people against chronic disease. A range of different state-of-the art technologies are available to meet the challenge, most important of which are modern breeding techniques. However, for key crops, there may not be adequate natural variation available to offer real advantages, particularly in terms of nutritional benefits. In such cases, improved crops could be produced using genetic engineering, and could offer much greater nutritional advantages and be generated more rapidly than by conventional breeding methods. GM offers potential for rapid and effective crop improvements in specific crops, within the context of consumer choice.
"To turn the discussion initiated by the Royal Society Report on the means to ensure global food security into an issue of the acceptability/non-acceptability of GM crops is irresponsible, and could endanger this initiative which is vital for the heath, well-being and quality of life of future generations all over the world."
Professor Dale Sanders, Head of Biology, University of York, said:
"The report highlights very well the growing challenge of food security. Importantly, the report emphasizes sustainability issues and shows how these need to be considered on a case-by-case basis. Scientists have a wealth of approaches at hand to address at least some of these issues. There is a burning need to enhance the bond between scientists who have developed some of these approaches, and the wider public – especially in Western Europe – which remains largely sceptical of modern technologies. As the urgency of the issue of food security grows, the report sensibly suggests that we keep an open mind to new technologies. Simply being "pro-GM" or "anti-GM" is not an issue anymore!
"The issues addressed by the report include not only those of sustainability of food yield, but also of food quality. For example, a very high proportion of the world's population is deficient in three micronutrients: Vitamin A, zinc and iron. The report highlights in a valuable way the potential synergies between conventional breeding and newer genetically-assisted approaches to sustainability issues – the need to keep an open mind on new technologies, and the urgent need for investment if a humanitarian crisis is to be averted."
Professor Joe Perry, Rothamsted Research, said:
"I welcome the publication of this report, and am pleased to see an emphasis on integrated crop management and on agro-ecological approaches. However, I find it surprising that no mention is made of the environmental risks to biodiversity associated with broad-spectrum herbicide-tolerant systems. In addition, whilst the authors support what they describe as 'long-term, high-risk approaches to high-return targets in genetic improvement of crops', the report makes no mention of why these approaches are 'high risk'. There is an urgent need to clarify whether these risks are financial, to investors, or environmental. The recommendations regarding regulation are also welcome, but might also have stressed the need for improved transparency."
Professor Mike Bevan, Acting Director, John Innes Centre, said:
On the report:
"The John Innes Centre welcomes the Royal Society report, which has carefully analysed the issues relating to securing future global food supplies. The report identifies a crucial role for plant science in developing new crops that are able to adapt to climate change, that have increased yields from reduced inputs such as water and fertilizers, that resist pests and diseases without the use of chemicals, and have improved nutritional qualities. The UK has a world leading science base for achieving these important objectives; furthermore the UK has key international links that facilitate the transfer of new crops and knowledge to where they are needed the most.
"The John Innes Centre in Norwich has made important contributions to crop improvement in the past and is poised to make important contributions to food security. For example we are pioneering new approaches to breeding the next generations of wheat crops using a wide range of natural genetic variation. These new wheat lines will have improved disease tolerance and will have increased yields in adverse climates. The John Innes recognises that no single technological solution can solve the complex problem of food security, and is working with climate scientists, agronomists and economists to ensure their science can help eradicate world hunger."
On GM:
"The JIC is pragmatic about GM technology. We use it as a valuable tool that is helping us understand how crop plants adapt to their environment, what determines yield, to improve the nutritional content and health promoting qualities of plants, to develop knowledge related to advanced breeding, and to exploit biodiversity for crop improvement. This knowledge can then be used to improve crop plants."
Professor Chris Pollock, Aberystwyth University, said:
"I found this a well-balanced report on what is an increasingly important challenge, that of meeting sharply increased global food needs without compromising the earth's life support systems. Whilst it highlights the need to use technology appropriately and to be receptive to any approaches that can reduce losses to weeds, pests and diseases, the report gives a balanced account of the importance of improving the uptake of existing technologies across the sector and of the need for greater integration between research funders, universities, research institutes and those who devise and implement agricultural policy."
Professor Douglas Kell, BBSRC Chief Executive, said:
"The Royal Society's report brings welcome and renewed focus on the need for science to underpin the delivery of safe, nutritious and affordable food for everyone, in an increasingly unpredictable world.
"BBSRC is currently leading the development of a cross-Council programme in food security for Research Councils UK. This aims to provide multidisciplinary research to meet the food security challenges in crop production, livestock farming, diet and health and the societal aspects surrounding food and sustainability of the food-chain. The programme is being developed in partnership with bodies across UK Government, including Defra, DFID, Food Standards Agency, Technology Strategy Board and the Scottish Government.
"We will be considering the recommendations of the Royal Society report as we develop our food security research roadmap, which will outline how the emerging RCUK programme aims to deliver research to underpin food security."